Post by dahlia jade leloup on Dec 22, 2020 1:07:02 GMT -7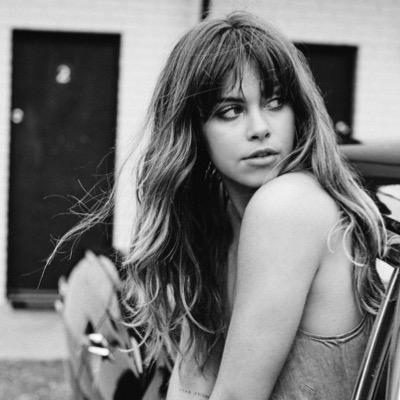 ▲
July 24, 2024
It took two years too long to save the money to move to London. Dahlia had half expected when she graduated to hop on a plane and immediately jettison over to the island nation. Unfortunately is far more difficult than that, and she had other steps that needed to be taken first before being allowed to simply immigrate to a new country. Most of it had to do with being a werewolf, and under constant supervision, but the Ministry of Magic wanted to know why she was so keen on being a Cursebreaker for the British branch of Gringotts versus any other one. She couldn't very well tell them that it was because she wanted to find her half-siblings, though at the same time she was positive they knew her true intentions. These were trained professionals, and they probably saw every excuse known to man. Gringotts in Diagon Alley was supposedly the highest tier bank around though, so she technically wasn't lying to them. It held the most qualified and successful Cursebreakers around, and had a good track record of keeping them alive a lot longer too. Apparently another worry was letting someone as young and volatile as her run amok with potentially priceless cursed magical items. It wasn't like she was going to go find daddy Fenrir the second she managed to get her paws on something valuable.
Finally though, after two years, she was allowed to move to England and start her career as a Cursebreaker. The paperwork, amongst a million life insurance and policy forms, indicated that the training would consist of another two years and a litany of testing to make sure that she would be prepared for doing the job. The goblins were fairly strict, it seemed. She was already a couple years behind from other peers her age, but that was fine. Getting here was half the battle anyways, and now that part of it was done with.
Signing away her life a few more times, she was then handed a card with the name of the Cursebreaker that was going to be showing her the ropes and giving her an idea of exactly what she had just committed herself to. Apparently this was some sort of post signing interview where her new handler would tell her what to expect the first few months. And she was to do it right now, at a room down the hall. Or so said the gravelly voiced goblin that had handed her the business card.
Stepping away from the front desk and starting to walk towards the door that the goblin had pointed at with his pointy, elongated finger, Dahlia flipped the card over to see the name written on it. Rhys Greyback. She almost dropped it, her hands starting to shake uncontrollably, a cold sweat breaking out across her forehead. This had to be a sick joke right? There was no way the goblin handing her the paperwork could have known who her father was. She had filled out a false name, the same one her mother had done on her Beauxbatons registration years ago, and listed both him and her mother as deceased.
At the same time, she had come here to find her rumored siblings. The fact that it was about to be this easy was absolutely insane. Taking a couple deep breaths to try and compose herself, Dahlia shoved the card in her pocket and found the room that she was supposed to report to. Knocking on it, she stood still for a solid five seconds to breathe again, and then stepped inside.
MADE BY VEL OF GS + ADOX 2.0