Post by Deleted on Jul 30, 2016 23:51:43 GMT -7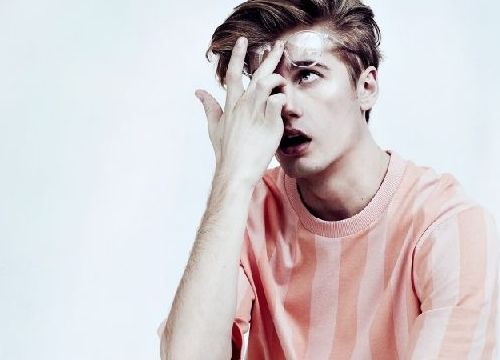 WORDS: 493 | TAG: @emile | My God by Alice Cooper
Before the champions for the Triwizard Tournament were even thought of being chosen by the goblet, before Émile had to research his fellow competitors from Hogwarts and Durmstrang (because let's be honest, he was going to win the Beauxbatons vote), he first had to know who to watch out from his own school. The goblet issued a binding contract to whomever it chose, so there was no avoiding that. Émile had it in his head that the actions he chose and followed through during his time prior to the selection would affect whether or not he was going to be picked. With that being said, he had shifted his focus onto his peers from Beauxbatons. He had proven himself over the years to them, but now it actually mattered. What was it that the filthy muggles competed in? The Olympics or something? Pedestrian sporting if you asked him. His parents loved that trash, always muggle this, muggle that. They probably wouldn't even care if he made it as the champion. And Émile didn't care that they thought of him that way. He was going to be more successful than his father. He was more successful than his father already. There was no doubt about that.
Observing his fellow Beauxbatons religiously had become one of his daily activities. It wasn't anything new for them though. Émile had always been known to study his competition. He liked to think he was the hunter, and they were his prey. Because in the end, he always ended up besting the majority of them. If they beat him or escaped his challenges, then they weren't worth his time anymore.
Today was no different than the day before, and the day before that for Émile. He was seated at the designated table for the Beauxbatons students, which had been mainly ignored by his peers; a large portion of them had already made "friends" with the Hogwarts and Durmstrang students, and preferred to eat and talk with them. What was the point? They only served as a stepping stone for success by Beauxbatons. Émile grabbed a roll off the nearby plate and munched on it as he watched. He had started to get bored over the last few days of doing this. It had seemed to him like someone was spreading rumors about him; the other students were starting to avoid him if he tried to make conversation, or ask about Hogwarts. What was wrong with being inquisitive? Just thinking that someone could be doing that pissed him off. If he found out who it was, he'd whip them into shape, on terms of a duel, of course. Émile wasn't some violent thug that beat people up. He taught them a lesson with his superior skills. That was much more satisfying. He took another bite of his bread as he continued to watch. There was nothing else to do but this, or sit in the library all day. How dull.
so come one and come all
to the crumbling walls
Of our city now painted with red