Post by Deleted on Aug 31, 2016 15:50:04 GMT -7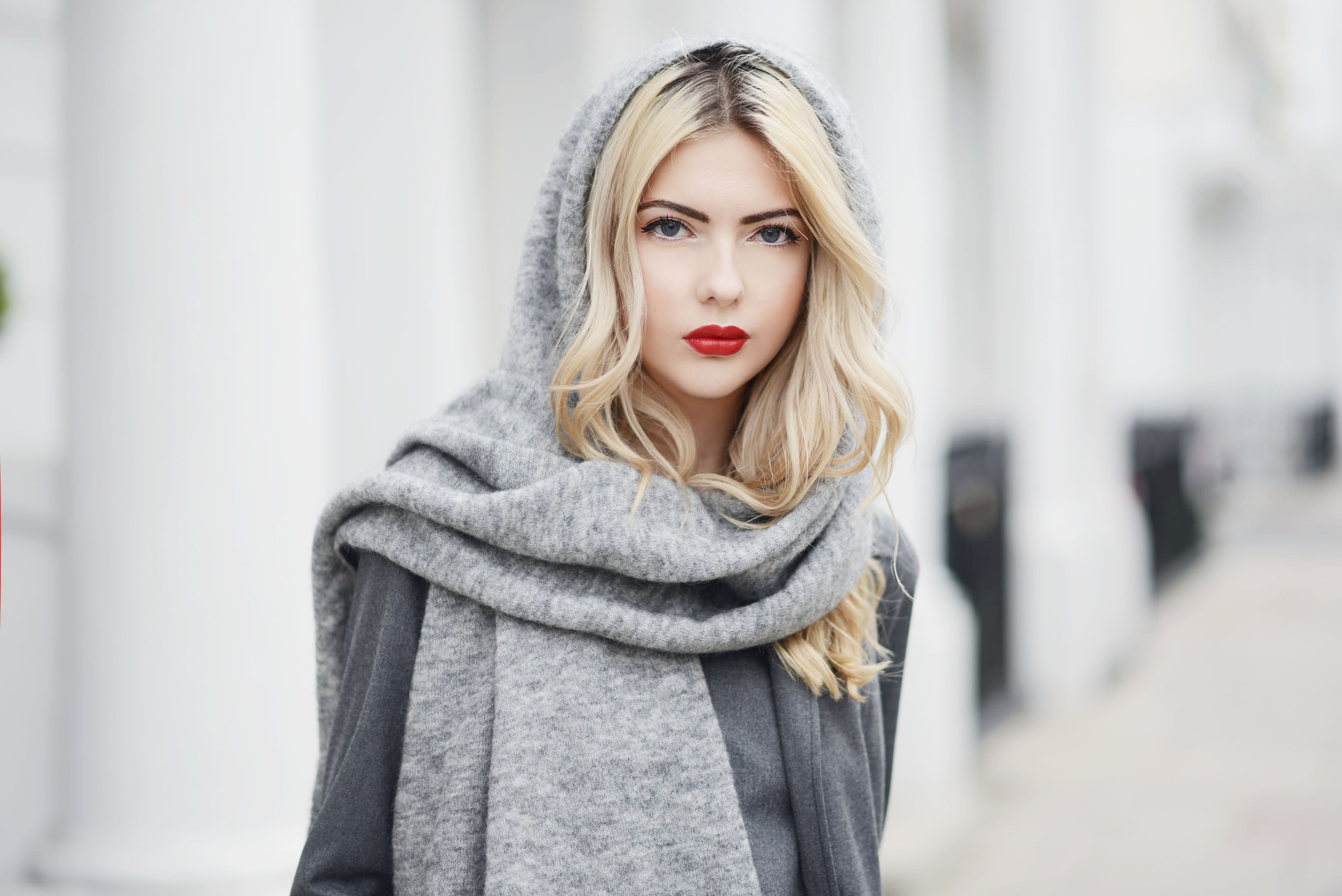 hello there, my name is
merlyn blackwell
but you can call me just
merlyn or blackwell, nothing else
. i'm
16
so that makes me a
6th
year at Hogwarts, where I reside in
slytherin
house. You could say I'm
ambitious, cunning, & resourceful
but I personally think that I am
callous, aggressive, and volatile
. People say I look a lot like
ebba zingmark
, but I don't really see it...
merlyn cassandra blackwell
nickname:
her parents call her Meri, but she prefers her full first name, or her last name.
age:
16-years-old
date of birth:
November 11th, 2006
gender:
witch


blood status:
halfblood
sexuality:
asexual (technically speaking... She has no sexual desire and is incapable of growing romantic feelings for someone. But she's pretty good at faking it.)
house:
slytherin
occupation:
for adults only
wand:
yew, dragon heartstring, 10 inches
playby:
ebba zingmark
appearance:
5'11 in height
Merlyn is tall and lanky, just shy of six feet. She is blonde haired, blue eyed, and naturally fair skinned. She does like to dye her hair gray when bored, and she has a few scars on her arms (self inflicted when she gets bored.).
________________________________________________________
personality
likes:
puzzles
using people
getting out of trouble
hurting people in any way (physically/emotionally.)
getting her way
good marks in her classes
curses/jinxes
conning/tricking people
dislikes:
detention
failure
being ignored, or rejected
muggle electronics
people asking if there is something wrong with her (there is, she just doesn't like it being pointed out.)
sour candy
animals of all kinds

erised:
If we are being totally honest, the one thing Merlyn wants to do is see everything burn. The more destruction, the better.
But, she's more likely to tell people that she wants to head one of the Ministry of Magic departments one day. Maybe even become Minister. Basically she wants to be in a position of power and control.
amortentia:
smoke, charcoal, cigarettes, gasoline, alcohol
boggart:
The only thing she really fears is losing her freedom and ability to act any way she wants.
overall personality:
There is a name for people like Merlyn, and it wasn't until quite recently that she was clinically diagnosed. She is a psychopath. Now one thing to note, is most people are still unaware of her psychological disorder. Only a handful of people have actually been told. Her father, step mother, step brother, and her oldest cousin, Chloe Badeaux. Her parents were told for obvious reasons, her step brother, who might have suspected it for quite a while, was told due to how close he and Merlyn were. Chloe was notified due to her position at Hogwarts.

She has a very clear understanding of what is right, and what is wrong. She knows the difference. The problem? She has no drive or desire to follow those guidelines. She does not have the ability the 'feel' the difference. To her, it is simply "well, people say it's wrong.", with no emotion or conviction behind it. This means she is extremely likely to act outside these social norms, and do things that are not social accepted. For example, she knows that is is wrong to hurt other people, but she feels absolutely no reason to follow that norm, and will do it anyway. Quite literally, she has no conscience. Because she doesn't emotionally understand what a conscience is, it is near impossible to get her to act within those social norms if she doesn't want to unless you can somehow convince her that it will benefit her to do so.

Because she doesn't have a conscience she struggles to understand that other people have their own feelings, and are able to think as she does. In a way, she doesn't fully understand that people are, in fact, people. Instead, she sees most people as something to be used. Mice, in her own game of cat and mouse. Inferior beings, on a completely different plane of existence then herself. She isn't capable of feeling empathy, or sympathy for others. She can't build strong, emotional connections with people, so she doesn't feel sorrow or grief. People call her selfish, and she is. Extremely selfish, with little regard for how others might feel or think about her actions. When reasoning with her, she will rarely conform to your ideas or suggestions unless it benefits her in some way.

Merlyn is a 'why' person. If you tell her something, most of the time she will rebuttal with a why. And won't budge until she gets a satisfying answer. She is easily bored,her attention never staying on anything for long unless something happens. She gives up on projects halfway through, walks away from conversations in the middle of a sentence, stops reading a book med sentence and never touches it again, even stops eating as soon as she's gotten sick of it. She just won't do anything that isn't holding her attention.

She is methodical and detail oriented. While her actions may not always make sense to others, they make total and complete sense to herself, and those that know her. Because emotions play little to no role in her life, she isn't 'blinded' by them, and instead hones in on the world around her with terrifying precision. She'll see everything you do and say, and use that information against you later on. She will learn your patterns, your habits, they way you talk and act, what types of people you hang out with and trust... and she will become that person.

Merlyn is one of the best actresses you'll ever meet. Her ability to fake emotion and different personalities is astonishing, and it's why it took 16 years for her to be diagnoses as a psychopath. When she was little, she met with plenty of psychologists for behavioral problems, and because of those sessions, she learned how 'normal' people acted, and slowly honed the ability to pretend to be that person.

When she does get close to people, usually with a fake personality, she is there for one reason. To take everything she can, and then leave them. Whether it be simply emotionally draining them, or actually stealing something, she uses people and dumps them. As stated above, she isn't capable of seeing other human beings as her equals, and so, she sees them as simply targets. Why would she say no to someone so willing to trust her and let her in? They are the ones at fault, after all! She's just teaching them a lesson! And besides.... it's so much fun to watch the destruction left in her wake. Half of the fun is breaking these people into as many pieces as possible. She may not feel much in regards of emotion, but she does feel a sense of pride when she hurts people. And it's that exact reason she keeps doing it, because she actually feels something.

Last, but most important, is her self preservation. She will do anything to protect herself, and her ability to have a comfortable life. The only reason she acts within the social norms of 'right and wrong' is because she knows, if caught breaking those norms, her life would be hindered in some way. Not because she feels guilt, because she knows she wouldn't get away with it. If she thought for a moment that she could get away with, for example murder, you bet she'd do it. But, she understands that eventually she would be caught. She'd go to prison. And her quality of life would go down. It is this sense of self preservation that she at least tries to act like a just another 'sheep'.

Just don't let her fool you. There is a wolf under that sheep clothing...
________________________________________________________
personal history
mother:
joseline Blackwell nee Badeaux, 40, deceased- biological mother
____ Blackwell nee Steinmetz,__, ____ - step mother
father:
Christopher Blackwell, 47, wizengamot member
siblings:
Shilo Reese Steinmetz, 22, open profession - step brother


-- She has a few cousins on her mother's side (The Badeaux family.) but she isn't close to t hem.
pets:
she isn't allowed to have pets....
history:
The first thing people always seem to ask Merlyn first is "Are you named after Merlin?". The answer is no. Of course not. It means 'Sea Fortress'. Joseline was a writer, and at the time she was pregnant with the girl, she was writing a novel on Merpeople. She spent countless hours conversing, studying, and learning everything she could about Mer-culture. One of the mermaids she'd worked closely with, and owed a majority of her research to, was named Merlyn. As a sign of gratitude, she and Christopher named their first born after this mermaid.

From the time she was little, it was obvious that something was different about her. She never cried as a child, and she'd been prone to violent outbursts when she didn't get her way. They had a hard time explaining the concept of right and wrong to her, and even when she was old enough to know the difference it was never "Lying is wrong", it was "You said lying is wrong". It was almost like she couldn't feel the difference between right and wrong....

When she was four though Joseline fell ill and died. Merlyn had absolutely no reaction to the news. She never cried. Never expressed sadness, or grief. She was just... apathetic as always. At the time her father just brushed it off, ignoring the signs and instead convincing himself that Merlyn was just too young to understand what was happening. Despite her non existant reaction, he arranged for a child psychologist to help her understand what had happened, and learn how to cope with the grief when it finally hit.

A year after her mother's death, Merlyn's father met and married another woman who had a young son from a previous relationship, Shilo. He was 6 years her senior. Despite the age difference and him already being a student at Hogwarts the two managed to become quite close. Despite a few 'oddities', she seemed to be a normal child. Those oddities mostly consisted of apathetic responses to emotional situations, and a lack of understand when her actions hurt other people. She continued meeting with the child psychologist up until she was 11, in hopes that she just might be a 'late bloomer' when it came to her emotions and empathy.

At the age of 11, she received her letter to Hogwarts, where on the first night she was sorted into Slytherin, the same house as her father. The next four years were uneventfuly, but saw a steady increase in her.... bizzare behavior. The constant questioning started, the girl refusing to stop an action without an answer that would benefit her in some way. Her father, of course, thought he'd just spoiled the girl to much as a child that now she thought she could get what she wanted if she caused enough fuss. The only one she never seemed to 'question' was Shilo. For some reason, ever since she was a child, she'd always listened to him in a way her father and step mother envied. He never had to ask her twice. Never had to explain why she should listen to him.

Her fifth year though... That was when her parents finally started to see the red flags. Students were murdered. And when she was home for the breaks, she had absolutely no reaction when questioned about the murders. The kidnapping was the worse though. The day after the mass kidnapping, they took her out of school to make sure she was okay, only this time it wasn't her usual apathetic reaction. She was.... excited. She felt absolutely no concern for the missing students, or the fact that people had been murdered. If anything she acted as if she wanted it to happen again! During the summer break they had extensive psychological testing done, and in the end they received news they had been dreading. Merlyn was a psychopath. Now the psychologists tried to explain that she could live a totally normal life, and that it didn't make her crazy. Just that it meant she felt, or didn't feel, emotions the same way they did. That she could still do everything a 'normal' person could. The news was hard for the pair to swallow, and in many ways they aren't sure how to handle the girl. They were relieved when summer ended and she was heading back to Hogwarts. Because at least now they had time to figure out exactly what they were supposed to do...

________________________________________________________
alias
name:
Sora
age:
25
time zone:
mountain
reference:
I'm a co-admin here
other characters:
Way to many....