Post by Deleted on Nov 4, 2016 10:06:49 GMT -7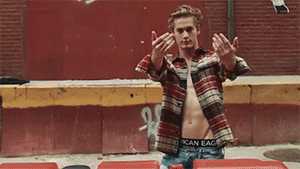 @ripley
Victory. That was the only thing that was running through Émile's head right then. The first of three tasks in the Triwizard Tournament belonged to him. There was a rather decent point differential as well, so as long as he was consistently in first or second for the last two challenges and the Hogwarts girl wasn't first both times, he had it in the bag. That last part had bugged him slightly though. She had been really close behind him, and when he had passed by her in the maze she had been blind. Now she wasn't, but that meant that she had basically made it through with dumb luck. Skill and expertise probably hadn't played a part at all, and yet, there she was, only half a minute behind him. The Durmstrang boy, Elias was his name, was way behind though, and he looked like hell. Apparently he was neither lucky like the girl nor as skilled as Émile was. That was too bad. He had been looking forward to having a close race with the other boy. Maybe he was just having a bad day, and that would change in the other two tasks. Make things a little more interesting.

Thinking back about the task now didn't matter though. He was soaking up the lime light, the cheers from the Beauxbatons, albeit reluctant from some of them. Assuming the crowd had been able to see what was going on in the maze, he was sure that the battle against the manticore was enough to prove how good he was. They had always laughed him off when he didn't come up to par like everyone anticipated. Today was not one of those days. Not only did he take down one of the most dangerous magical creatures, he walked out of a maze full of crazy things almost unscathed. A few burns and bruises here and there, as well as being somewhat tired, but he wasn't nearly as bad as the other two. Unless they went up against more things or something more dangerous than a manticore.

Wandering around through the crowd of students and other spectators that had formed near the finish line of the maze, Émile finished an interview or two, as well as talked to a couple of the other Beauxbatons students that approached him. They seemed to regret the way they had treated him after the selection was made. Too bad he never cared about what they thought in the first place. Playing along with it, he did this with a few more of them before spotting a familiar red-head in the distance. Approaching her from behind, he tapped Ripley on the shoulder. "Told you I would win." A smug grin formed on his face, waiting to see what her reaction to his victory would be.