Post by grey xavier slater on Feb 17, 2017 15:26:26 GMT -7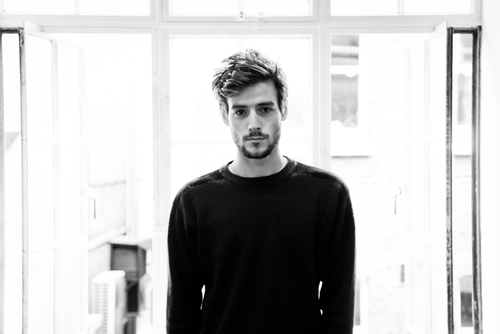 @jill2
January 1st. The start of a new year. It had creeped up rather fast, especially with all the commotion around the Yule Ball for the past few months. December in general had breezed by, ushered in with the help of the tournament. Grey had never imagined that he would have stayed at school for break, but it had benefitted him more than he thought it would have. Things needed to be finished up both in his personal life and with school and club work, so sticking around ended up being more beneficial than he had initially anticipated. That being said, the slow crawl to the start of the new semester was brutal. The Yule Ball was over, he had finally broken free of Ondina's stupid little love potion plot, and he had managed to make an enemy out of one of his roommates. Or maybe it was the other way around. Apparently bad mouthing Daryl Thomas wasn't a smart move, but it wasn't like Grey had said anything that wasn't already known. And yet Daryl thought the best way to take revenge was to take it all out on Addilyn. For whatever reason it seemed like the number way to get back at him was to target his sister. These people had absolutely zero class. What happened to talking or dueling it out? He'd have no qualms getting beat verbally or in a duel to have it all end like that. Instead it was targeted harassment of a younger sibling. Technically Grey could play by those same rules, but he wasn't a Daryl or an Ondina. He had better, more tangible means of bringing those two down if he really wanted to, and all from the freedom and coverage of the press.

Still, watching what Daryl did and the reaction that came from Edmund after it had left a bad taste in his mouth. It had been a week, and he had barely seen his sister around. That didn't leave much up to the imagination and applying critical thinking skills to it, Grey deduced that what Edmund had seen was far from what actually transpired, eventually jumping to conclusions that were neither true nor fair for Addi. Initially he had decided to take a step back and let them figure it out on their own. Unfortunately there was a certain level of injustice to all of this and he was starting to think that enough time had passed for him to finally step into the ring. Edmund had helped him figure things out with Addi, it was only time that he repaid that by coming up with a plan to fix whatever this mess was. He was unsure how much Claire knew, or could even put time aside for, or if she could even handle that topic right now, but Grey knew it was going to be a reach for him to some extent, never having experienced anything real in terms of relationships. He could try and figure it out though. Usually when that happened he ended up solving more problems for himself than the person he was trying to help.

Grey had discovered that the best way to corner Addi was to wait by the entrance to the dungeons in the entrance hall. He knew that meant the possibility of coming across Ondina and Edmund, but he really didn't care at this point. If she exited dungeons, there were only a few different places she could go to get away from him, and he would most definitely be in hot pursuit. So there he was, idling around in the entrance hall with nothing to do but think of how all of this could go down, if it even did in the first place. There was always the possibility that Addi just wanted to move on and forget about it, as much as that would probably hurt her. Giving up like that didn't show that strong of a resolve though, not that he should be one to talk.