Post by Deleted on Mar 15, 2017 9:49:51 GMT -7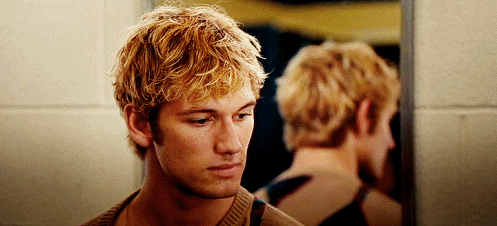 @lionaanna
Studying. That's what the majority of January had been for Scorpius Malfoy so far. NEWTS were just around the corner, if the corner was the end of term, and if he didn't get started now then he'd push it off months at a time. He wasn't exactly worried about them, seeing as his grades were already outstanding, more so that he was concerned other things could possibly distract him from time to name. Namely someone called Rose. She was pretty hellbent on doing well on the exams as well, so he didn't see too much of an issue there. There would most definitely be times where a distraction or two would be needed, considering some of the course loads he was looking at already.

Thus, Scorpius had made his way into the library early that morning, hoping to get in as much knowledge on Transfiguration before lunch. Cram studying this early wasn't a bad thing, and they were more than likely going to get some new subject material before the exams as well. Some would probably call him crazy for caring so much about his studies, but as of late his head was finally back in a good place and this seemed like the only logical thing to be doing on a day off, other than seeing Rose of course. Maybe if he was lucky she'd turn up at the library too. Study dates were far from romantic and usually nothing got done during them, but it was the thought that counted.

Cracking a brand new notebook open and placing his note-taking one next to it, Scorpius started to transcribe his jumbled notes into the new one. This was a pretty good tactic considering it helped him remember the motions of writing it all down twice, allowing him to visually retain the material better. After he finished this monotonous work, he'd start in on re-reading some of the textbooks, adding even more information to his notes. If he buckled down and didn't get distracted, lunch would be here in no time.