Post by Deleted on May 19, 2017 18:35:35 GMT -7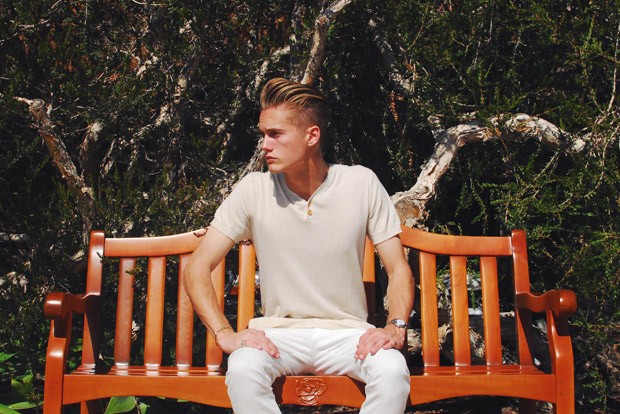 @emile
[For consistency and keeping everything in one place, I'll be placing multiple one-shot entries into the same post. Each one will be dated and separated by a line.]

Feb. 5th, 2024 - Library

The start of February had brought on a whole new task; quite literally, actually. Émile had known that the second task of the Triwizard Tournament was going to be held at the end of February, but the actual reveal of it had been intriguing in its own right. He had a month to befriend and learn as much as possible about a creature called a murtlap. It was hairless, looked like a beaver, and had tentacles growing on its back. To be honest, it was the strangest looking creature he had ever laid eyes on, aside from Irina Krum sucking face with her pet, Dave, before he came to his senses and ran off back to Durmstrang like the emotional little bubble that he was. That saved everyone at Hogwarts hours of trying to scrub their eyes clean from the horridness that those two put out. The more he thought about it, the more he realized that the murtlap was actually better than they were. He only had to deal with it until the second task was over, and then he could wipe his hands clean of it once and for all.

Today was a designated research day. Émile had checked out books on magical creatures a few days earlier, but they left much to be desired. To add onto that, there had been Ripley's accident near the end of January, and that had absorbed quite a bit of his time and energy. She was back to normal now, as far as he could tell, though that didn't mean he went back to his crazy research routine immediately upon seeing her healthy. While he had never put much thought into the ideology that sports and magic were life threatening, it was starting to weigh on him more. The first task had unnerved him slightly when he was pitted against obstacles and creatures that were typically above the skill level of an average seventh year student. Of course his original thinking came into play here; Émile Chevalier was no mere seventh year. He knew that. Everyone knew that. But it still scared him that there were things he didn't know about, despite the ridiculous amount of research he had put into learning about the tournament. Whoever was running this thing knew far more about it than he did. With that in mind, back into the library he went to find more books about murtlaps and their potential of being important ingredients for healing potions.

Hogwarts had a decent collection of research material. Émile had discovered that within the first few weeks of being at the school last fall. He had come to the conclusion that it had to do with the amount of students they graduated each year. Their student body was far larger in size than Beauxbatons was, and definitely bigger than Durmstrang. Beauxbatons still had higher standards and more luxury though. Different schools for different people, he supposed. By now, he knew exactly where the books on magical creatures were in the library. From his previous research, he knew that murtlaps were native to coastal Britain, which was probably one of the reasons why he had never seen one prior to meeting his. There were problems plaguing the murtlaps ecosystems, mostly issues caused by muggles and their inability to control their waste in and around bodies of water, and that was pretty much all those books talked about. Émile was content with learning everything he could about the creature, but the destruction of an environment wasn't really going to help him learn how to protect and use the creature effectively in the second task.

Scanning the shelves, Émile pulled a book out that he hadn't gone through yet. The title and brief synopsis by the author at the front of the book indicated that this one was all about the physical and magical aspects of creatures in Britain. Seeing as that was right up the murtlaps' alley, he assumed it would be the one he was missing all this time. Fingering over to the table of contents, Émile dragged his pointer finger down the alphabetic list until he found 'Murtlap', which started on page 371. Doing that had saved him a lot of time. Flipping to the appropriate page, he made a seat on the ground, leaning his back up against the bookshelf. A lot of stuff was repeated once again, probably because these authors were all married to the same basic research. At least he knew the information was accurate because of that. Eventually he got the area dedicated to magical properties. This was exactly what he needed! According to the book, the tentacles on its back were also rare potion ingredients. Individually consumed they provided resistance to jinxes and curses; which he believed probably wouldn't be too useful in the second task, unless they were hunted down by humans. The tentacles could also be used in something called 'Murtlap Essence'. Émile had seen this mentioned elsewhere, but hadn't really made much heed to it. Know that he thought about it more, the Ministry lady that had introduced the task had mentioned that each of the creatures could be used in more than one way to help the champions during the task. Maybe his murtlap's 'essence', as grotesque as that sounded, was something he needed to look into more.

Reading through the rest of the section on the murtlap, Émile wasn't exactly interested in the parts that talked about paralyzing saliva from bites, seeing as he wasn't a muggle and had some resistance to it (which the book clearly indicated). Hopping back to his feet, he closed the book and headed off towards the section of the library dedicated to potions. Thankfully the creature book indicated that his potion was an essence, which meant it probably had healing tendencies of sorts. He already knew that the tentacles provided curse resistance, so it didn't exactly take a genius to figure the rest out. Unfortunately for him, he wasn't as well-versed in potions as he would have liked to be at this moment, and looking through the thousands of books in the library to find the right one would take forever. Arriving in the potions section, he scanned for as many books that mentioned 'essence' or 'healing' in any shape or form. That would be the easiest way to get to his goal. A few looked like they had the proper information, so he quickly snagged them off their spots on the shelf. He'd need more than a few minutes to go through these, so he headed back towards the check-out for the library. Along with the creature book he had looked through earlier, Émile left the library with a stack of books on potions that would hopefully help him in some way.

---

Feb. 10th, 2024 – Champion's Tents

The potions books he had checked out of the library earlier in the week had proven to be much thicker than he had initially thought. He could have sworn one of them expanded overnight, although that could have been the extreme sleep deprivation playing tricks with his brain. Émile had pounded through the first book the day he picked it up. And nothing about murtlaps existed within its pages. He hadn't lost hope yet and immediately jumped into the second book, completing that two days later. It wasn't until he made it to the fourth book that he had picked out that he was starting to lose hope. There were brief mentions of murtlap tentacles here and there, mostly being used in high-end potions that removed dangerous curses or jinxes. None of them, unfortunately, had a name called 'Murtlap Essence'. These books contained some of the most critical and expensive potions known to mankind, and not once was there a mention of a murtlap outside of its stupid tentacle things. Frustrating was one way to put it.

Having slammed shut and almost tossing the last book across the Beauxbatons carriage in anger, Émile decided that it was time to pay his little naked mole rat friend a visit. He had done as much observation on the creature during the introduction period as possible, and was confident that the murtlap was relatively relaxed around humans. Then again, that wasn't exactly something he was willing to risk on the day of the second task. Their goal was to befriend these creatures after all, and then to protect them from whatever they had to go through together. There would need to be a certain level of trust between him and the beast, and so far Émile was confident that he hadn't crossed that bridge in their short encounter.

Out the doors of the carriage he went, and across the grounds to the tents that had been prepared for the second task and held his new murtlap friend inside. Motioning to the Ministry official that stood guard outside the tents, Émile was let inside once the magizoologist that was assigned to his creature showed up. He had only talked to the man briefly during the introductory period, but now that he had more information on the creature he could really pick his brain about how to befriend it, and hopefully, utilize the tentacles in some form. Indicating that this was his intent, the magizoologist understood and began to explain what the 'Murtlap Essence' really was. Apparently straining and pickling the tentacles would create a liquid, which could be used to heal minor scrapes and cuts by soaking them in the essence. Émile finally understood why he couldn't find it in the books he was reading; it was too simple. Those books were for complicated, lengthy potions. This one was easy. All he had to do was harvest the tentacles from the murtlap. Of course, that part was a little more difficult. Émile couldn't straight out kill the beast. He needed it for the second task. That also wouldn't go over well with the tournament committee or the magizoologist sitting next to him. Instead, he'd have to go back to square one and gain the murtlap's trust. At least everything was starting to line up now.

The majority of the day was spent getting to know the creature, form watching it walk around, to eating, and eventually approaching it and touching its tentacles without a vicious hiss. It still needed work, but so did everything in life. Émile had fifteen days left to make this murtlap his best friend. That was plenty of time.

---

Feb. 17th, 2024 – Champion's Tents

The last week had been spent catching up on the sleep he had lost the week prior doing useless research on the 'Murtlap Essence', and every waking moment was being spent in the tent getting to know Napoleon. For those not informed on who Napoleon is, Émile had crafted a great story comparing his new murtlap companion to that of the French emperor that had reigned supreme in the early 19th century. Initially Émile hadn't planned on naming the murtlap, but the personality that it exhibited whenever he was around it made it far too difficult to keep calling it 'thing' or 'you'. He had no clue if Napoleon actually understood anything he said to it, but lettuce was definitely a word it was well-versed in, and also Émile's secret tactic to getting the murtlap to like him. That had been a little detail given up by the magizoologist when Émile had shown interest in the dietary habits of his new friend. There were other foods that Napoleon enjoyed, but nothing compared to its love for lettuce and all things leafy and green. Today, the Beauxbatons boy had brought along a rather large bag of lettuce that he had succeeded in sneaking from the house elves in the kitchen. They had been willing to give him a salad, but the whole head of lettuce was a different story. Apparently it didn't make sense that he really had a hunger for lettuce. Technically they were right, because it was for Napoleon.

By this point, the magizoologist had become comfortable with the fact that Émile got along well with the murtlap, and for the past few days had taken to sitting outside the tent instead of observing every micro-movement the murtlap exhibited while Émile was near it. That had to mean that trust was being built between them, right? If anything, the lettuce was the key to success when it came to the second task. Émile had already managed to get Napoleon to stay on one end of the tent as he placed lettuce at the other end. A few days after accomplishing this trick, he started drawing parallels between befriending the murtlap and how he had trained his Great Dane, Charles, back when he had still been a puppy. Charles, being the giant of a dog that he was, was extremely smart, but he paled in comparison to Napoleon. The murtlap had quite the relaxed personality, aside from when lettuce was present, and knew when to be independent and when to rely on Émile for things. Charles had to be pampered like the king he was, whereas Napoleon went about its business without batting an eye if it didn't feel like interacting with Émile.

He was now confident that harvesting the tentacles would be possible. Asking the magizoologist to be present just in case, and to show him how to properly remove them, Émile prepared himself. Hopefully this wouldn't cause Napoleon to suddenly stop trusting him. Coaxing the murtlap over with lettuce, Émile took hold, and with the guiding voice of the magizoologist, he removed a handful of tentacles from Napoleon's back. He had just gotten used to running his hand over them while they were still on the creature, but the wriggly, work-like texture of them in his hands was definitely something new. Placing them in a glass vial, Émile stood up and left the tent. He had quite the process ahead of him still. These tentacles needed to be pickled and pruned, or whatever it was, to be turned into the famed 'Murtlap Essence' in time for the second task. Not much time was left now.

---

Feb. 24th, 2024 – Champion's Tents

It was the afternoon before the second task. Émile had prepared the 'Murtlap Essence' a few days earlier, and was more than positive that it would work if he needed it. He hadn't exactly tested it yet, not too keen on cutting himself just to see if the liquid would heal him up again. The process of extracting the liquid from the tentacles was relatively simple, and he figured that it would be almost impossible to screw it up. He also remembered to hold onto a few of the tentacles in case they were needed to prevent curses during the task. And here he thought choosing the potion of fire-protection had been overpowered in the first task. Now he was prepared for any minor cuts or random jinxes sent his way. Along with the vial of essence and spare tentacles, Émile had set aside the best lettuce he could wrangle from the kitchens. Those three items were key to winning the following day, there was no doubt about that. Of course he needed to keep Napoleon alive throughout the task, but that would be easy. The first task barely did any damage to him, there was no way the second one would be any harder. He had a really good feeling about it.

Lettuce in hand, Émile stopped by Napoleon's tent one last time before heading to dinner that evening. He figured the other champions would probably be doing the same thing. Any last minute trust building exercises were bound to pay off the following morning. Émile was pretty sure he had a good idea of what the task was, but didn't want to jinx himself. The same had been said about the first task, and instead of what he thought it would be, it ended up being a maze again; a repeat of the final task the last time Hogwarts held the tournament. From his research of the other tournaments throughout history, none of them had ever required the champions to protect a creature in this manner, so he had high hopes that this was something original. Protecting their partners as they went through a difficult task seemed possible. The other option was possibly having to find and rescue them, which again, would be a copycat task from a previous one, albeit a little different. Hopefully the tournament organizers got a little creative this time. He would hate to get two repeat events only to have a new third task. But that would be determined when it came to that. So far, he had high hopes for the second task. He never would have guessed that the initial goal would be to befriend a magical creature. Apparently bonding between schools and the best witches and wizards showing off weren't the only lessons to be learned in the Triwizard Tournament.

Napoleon was mellow as usual, and Émile didn't spend too much time in the tent. They both had a big day tomorrow, and he knew that he needed sleep. Napoleon probably did too. Émile was happy that removing the tentacles to use in the essence hadn't caused any backlash, and while he was still hesitant to pick the murtlap up, they had made a lot of progress since they day they were introduced to each other. Now all that was left was the actual task. Émile had built as much trust as he could between the two of them, and hopefully that would be reciprocated by Napoleon when it came to it. The butterflies that he had prior to the first task and the champion selection ceremony were nonexistent this time. He believed that was a sign that things were going to go his way again. The short lead he held in his previous victory was going to be doubled this time around. Of course, if the powers to be determined that this wasn't enough, then that was how things were going to be. A little adversity never killed anyone though. Émile was confident in the relationship he had built with the murtlap, his new friend, and he had a good feeling about the outcome of the second task already.