Post by ANDROMEDA KARINA LONGBOTTOM on May 30, 2017 19:40:14 GMT -7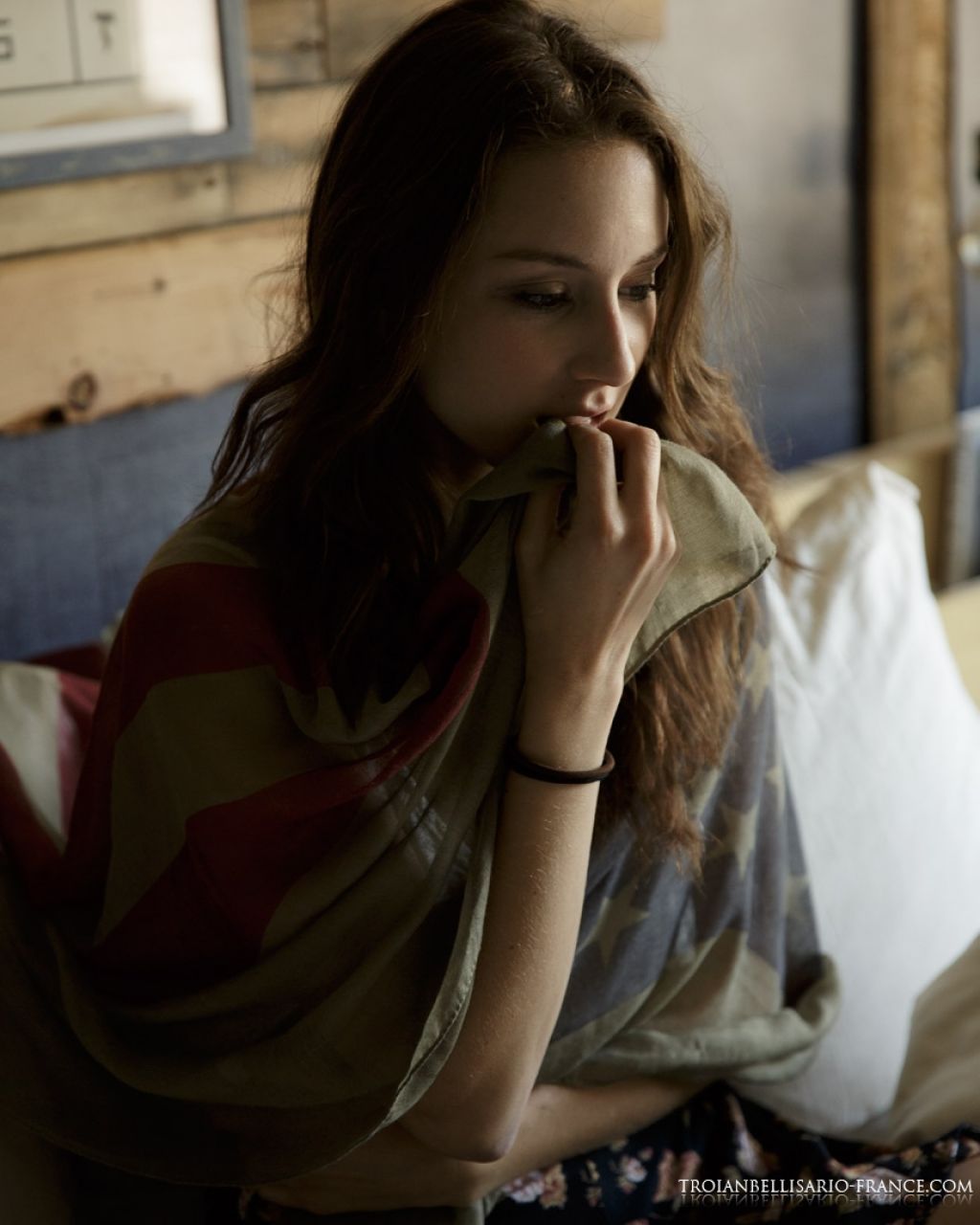 hello there, my name is
andromeda lestrange
but you can call me
Andy
. i'm
17
so that makes me a 7
th
year at Hogwarts, where I reside in
gryffindor
house. You could say I'm ;
brave, daring, & chivalrous
but I personally think that I am
intense, emotional and a little bit crazy
. People say I look a lot like
trojan bellisario
, but I don't really see it...
andromeda karina lestrange
nickname:
andy
age:
17
date of birth:
june 6th 2006

gender:
witch
blood status:
pureblood
sexuality:
heterosexual
house:
gryffindor
occupation:
na
wand:
10", Cherry, Mermaid Hair
celebrity playby:
troian bellisario
appearance:
Andy is 5'7" and looks almost exactly like her playby, except for a few details: Andy is more gaunt and skeletal looking at the moment, as well as having some new scars in her hands and arms from broken enchanted glass, as well as a cut across her left cheek that has scarred as well but isn't completely white yet. She has dark circle under her eyes, but they are getting better.

________________________________________________________
personality


likes:
violin
bravery
loyalty
generosity
kindness
vacations
poetry
hot chocolate
campfires
boxing
fighting
herbology
roses
letters
her family (all longbottoms and lestranges included)
her best friends

dislikes:
show offs
strict etiquette
blood purists
bullies
flirts
cigarettes
pranks
loud noises
silence

darkness
erised:
Andy wants all the bad guys gone so the good guys can be happy.




amortentia:
hot choco, campfires, honey-chamomile tea, lavender

boggart:
recently, her boggart has changed to show her standing over the dead, mangled bodies of alice, neville, hannah, jayden, nik, natalia and philip with blood on her hands. She is terrified that she will go mad and kill everyone she loves.

overall personality:
Andy was raised in a home where you didn't put your elbows on the table or slurp your soup. This was because of her mother, Morgana. Her father was the only one allowed to break the rules of etiquette but he still punished the kids for not doing as their mother said. Because of this, she has grown to have very well practiced manners and etiquette. She is proper, composed and never lets her temper get out of hand. At least, that is what she is supposed to be.

She does a very good job staying proper and pristine, never breaking any rules or doing anything foolish or childish. She grew up too fast and it shows, she doesn't know how to have any fun. She loves moments when she is on her own, however, because she feels as if she can be entirely free to be whoever she wants. If you catch her in moments by herself you will see a happy, carefree girl who just wants to live her own life.



She is rebellious but keeps it hidden until accessed by events or circumstances. She can occasionally act pompous and judge others due to their rowdy behavior, ; but then she usually starts joining in and letting loose, but only in small groups. She's not entirely comfortable breaking out of her habits yet.





A lot of Andys personality is the same as it once was, but she still is a changed girl. She no longer hides when she is having fun, in fact she embraces it the best that she can. She still is only really comfortable in small, close groups of friends, and is still incredibly loyal. In fact, she is loyal to a fault - which was part of the reason she went crazy in the first place.





Andy is still a proper girl, she likes to do things in an organized way. She's incredibly musically talented, though she hasn't gotten a knew violin since she broke it a few months ago... on some muggles heads. Long story. Anyway, Andy is brave, kind and gentle -- but is embracing life since she got it back.





Andy has to wake up every morning about a half hour before she needs to get ready for school in order to meditate and give herself affirmations that she is doing okay. She has become a severe pacifist, almost to the point that she probably wouldn't fight

back if someone wanted to. She is at the extreme on that right now, but hopefully will find a balance of when it's okay to use force, but for now she is severely avoiding it, she even asked to be taking out of Defense Against the Dark Arts.

Update: Andy has recently taken up boxing, and is using it to focus her energy. She's slowly learning that fighting, while being something she lost control of, may be what she was meant to do.





Andy has a crazy side, though. When someone hurts her or something she loves she is ready to kill them. No, that is not a figure of speech. Andy is growing up, and as she grows up she is turning into someone who is all about results... and most of those results are going to end in dead bad people.
________________________________________________________
personal history

mother:
morgana black, , housewife, proper, master of etiquette

father:
rabastan lestrange, 40, auror

siblings:
nikolaj lestrange
natalia lestrange
pets:
bowtruckle, richard. kneazle, artemis.
history:
Old News:

Andromeda was the third born accidental and unwanted child. Her parents already had a perfect boy and a prefect baby girl, when the suddenly realized they were pregnant again with another girl. They were furious, but had the kid anyway. The believed it was still important to care for the child because her blood was pure, and it was theirs but that's about as far as there affection went. She was looked down on and always compared to her sister. She was always talking back and speaking up when Natalia was this perfect little angel and her brother was the family 'heir' or whatever.

Andromeda was taught from the day she was born who was who and what was what. Her mother, a master in etiquette and strong believer in proper old-fashioned values, forced mannerism down her daughters throat. She was a little more lenient with Andys older brother, because he was male. But Andy was expected to be the perfect picturesque daughter, just as good as her older sister. She was taught the names of prominent pureblood family members before she was even taught how to count. She was taught how to curtsy, eat properly and be submissive.

Playing the violin was another way that her parents tried forcing her to be the picturesque child. She took lessons since she could first move her fingers, and she loved it. She was often reprimanded for going off the sheet music and doing her own thing, which is why she does this in secret.

Her mother was very consistent and predictable, while her father was a wild card. Some days he would act very proper himself, like the nobleman that he was and make others look up to him. Other times he would be rowdy and drink, tossing his kids around like bean bags. Either way, he always did whatever Morgana asked and made sure the children were always proper, even if he wasn't. Andy took the worst of the punishments because she was female and therefore had even MORE etiquette rules than her brother.

Her whole childhood up to the present Andy has wanted to be able to be a free spirit, but she isn't even sure she knows how. The first inkling she had that she could be whoever she wanted to be was when she was sorted into Gryffindor, and not into Slytherin. She knew she wouldn't fit in the Slytherin house and she practically begged the hat not to put her there. The hat sort of laughed as said it wasn't going to put her there anyway. She was brave and had proved that in her moments of talking back as a child. She was reckless and a free spirit.

Her parents were furious but not surprised at her sorting, but ever since they've treated her worse in the homestead. She doesn't believe in purist values and judging one based on blood, like her parents either. She judges people based on character, and finds that to be far better manners than judging on status. During her years at Hogwarts she has formed some solid and loyal friendships, purposefully keeping those close to her at a minimum. She fits in well with her house, even though she isn't as rowdy as them all of the time.

Now, as a young lady and sixteen year old, she has started to break apart from her family even more. Not enough for them to notice, but at school she is very much her own self. Yes, she is still very proper and composed, but she can find moments to be alone or with her closest friends to let loose a little. She has started making it clear to those around her that she is not a Death Eater nor does she plan to be, unlike those in her family. Though she is still not found in the center of a crowd, she no longer keeps her opinions a secret.

Lately, however, people have been thinking that her sister, Natalia, is the person behind the attacks at Hogwarts, due to her family name and her reserved manner. She isn't the type to go around shouting from the mountaintops that it wasn't her, and even Andy is on the fence about it.

The sisters were pulled out of school after the second student was killed on Halloween, but are returning because they hope the whole thing blew over. Andy was more outspoken and rebellious than ever during that trip home, for she felt like she didn't deserve to be taken out of school. Andy knows she was pulled out because people suspect Natalia, but she did nothing wrong! Needless to say, she's furious but glad to be back.

New Digs:

Andy was soon adopted that year by Neville and Hannah Longbottom, along with her sister. Over Christmas break thy went to stay with them, and Andy easily slipped into falling in love with her best friend and now adopted brother, Phil. She even started to talk to her sister more, which was a miracle in and of itself.




However, their parents were worried about them dating and being step-siblings and so Andy, being Andy, decided to take that the complete opposite direction and stop talking to Phil completely. Long story short, it was not good for their friendship. During that time she dated Albus Potter for a little bit, but it didn't last long. Her and Phil eventually were able to be friends again, though, and fell in love once more. The summer between 6th and 7th year was the best time of Andy's life, she made new friends and got closer to her sister and Phil than ever. She was truly happy.

However her brother, Nik, was constantly waiting in the back of her mind. He knew there was darkness inside of her and he would keep taunting her to get it out of her. And eventually it worked. Phil went to Brazil for the fall semester of 7th year, and Andy was finally snapped. She started deciding to take matters into her own hands when it came to the people who had hurt her and her family. She started with Nik, her brother, torturing him but not bringing herself to kill him. A month later she attacked Desirae Rousseau, only weeks before she died. Then, her final attack was against the three muggles who killed Susan Windsors father. She mangled them with her violin and then threw it away, and hasn't touched one since, that was in November.

She was seeing Parvati MacMillan during all of this as her counselor and therapist, but she didn't open up and was keeping all of her dark deeds to herself. Eventually, December rolled around. Phil surprised her by coming home early and arriving at the Christmas Ball, and it seemed everything would be alright. Natalia even came that weekend and played a song for her. But neither Natalia or Phil could fix Andy, she had to do that herself. Sadly, she had one more deed planned.

Her parents had written to Natalia and threatened her, and that was the final straw for Andy. She went to her brother and told him she thought it was time their parents died. He agreed, and the two went to the Lestrange home New Years night... while there, Andy decided that she couldn't do it, and tried to talk her brother out of it, but their parents caught them before they could escape. After a battle, their parents both ended up dead and the house collapsed on top of Nik and Andy. Nik had shielded her the best he could, so he got the worst of the blow. Natalia found them all called Neville, who brought aurors and Phil to help with the rescue.

Once at the hospital, Andy went through thirty days of intense mental therapy, while her physical wounds healed as well. She had good days and bad days. Days where she couldn't see anything but red, and days where she seemed like the happiest person around. On the last day of January she was okayed to go back to school, as long as she sees a therapist regularly. Andy is a changed person and is trying to change even more, but the demons still come for her - especially when it's dark or when she's in a bad situation. She is working hard to stay calm, though, and find inner peace.




________________________________________________________
alias

name:
suzie
age:
25
time zone:
mst
reference:
I'm a stalker.

other characters:
n/a