Post by jimbo brian blishwick vi on Nov 7, 2017 20:53:47 GMT -7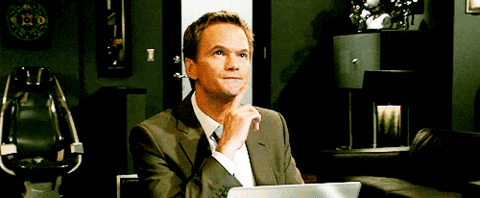 The best way to understand and learn how love worked was to observe muggles in their natural habitat: popular consumer coffee shops. Little did their non-magical minds know, but getting that morning brew or breakfast sandwich resulted in a dip in their mental blocks. By giving their brain what it craved, they opened up the can of worms known as the human psyche. Jimbo Blishwick wasn't a professional psychologist, but he did succeed at matchmaking, and the release of cravings was so obvious in muggles that it was hard to ignore. They taught him how people viewed potential partners and traits in this day and age. He was sure that the other Blishwick Boys had done similar tests in public. It wasn't harming anyone, plus it got him out of the store for a few hours every day. By watching and listening to interactions between all kinds of people, he could build up his repertoire of social cues and kinks that people had. To anyone that wasn't accustomed to his business, that would sound strange for any number of reasons. But because it made him accurate on his matchmaking, his clients would never complain. If they did, that probably just meant that they weren't meant for love yet. It happened from time to time.

Currently, Jimbo was seated at a corner table, his briefcase and laptop sprawled onto the space in front of him. The muggle tech was used to take notes. He was smart and could maintain infinite possibilities for people's potential partners, but it was better in the long run to have everything in writing. That way he could back up his research if a client wanted to know how he came up with his theories on love. It also worked as a pretty decent cover for his spying. Absolutely no one was going to question the handsome, almost middle-aged businessman getting a coffee and catching up on some work. The suit he had on had just been pressed and cleaned the day before, so he was looking especially spiffy today. Enough that he could catch glances towards his corner every so often, in what he assumed was to see who the auspicious man could be. That was usually enough time for him to get a semi-decent read on the person's body language and what they preferred for a drink. Surprisingly, orders at a coffee shop said a lot about a person, and Jimbo was starting to figure out that it lead to even more, minute details that he normally would have overlooked in a customer. Anything to better his work, he supposed.