Post by blaise leo zabini on Dec 8, 2017 16:53:20 GMT -7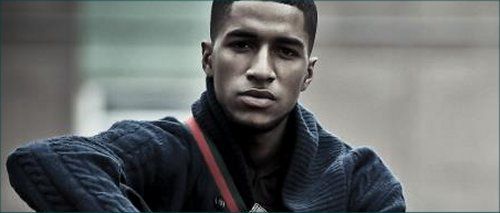 October 1998 - Hitwizard Training Facility
For the "glory" and "prestige" that Hogwarts School of Witchcraft and Wizardry had laid claim to, the summer following graduation and the war had been more than enlightening for Blaise Zabini. There were many things that he knew his education had never even touched on; Occlumency being the first on his list to learn upon landing a spot as a hitwizard trainee. Never in a million years had he thought he would have ended up on this career path, but there was something interesting about it that had piqued his curiosity. Hitwizards weren't aurors with a license to kill, as that silly muggle film would call it. They could both do something as simple as that. Except hitwizards were fundamentally different from their counterparts. Aurors apparently only dealt with general rabble and acted as a police force. Hitwizards were investigators, using their intellect and magical prowess to solve crimes that the common witch or wizard would give up on in an instant. Once he had been granted that insight, it had become an obvious choice to enter the training program. While his skills in potion making would have been rather useful as a potioneer, he couldn't see himself mixing ingredients in front of a cauldron for the rest of his life. At least the hitwizards provided a constant challenge to his life and really flexed his brain muscles, something that school had never been able to do.

And so, that was where he was at now. Attempting to learn Occlumency at the encouragement of his trainer, who was apparently skilled in both that and Legilimency. Blaise had soon found out exactly how bad he was at protecting his thoughts from a trained Legilimens. At first, he played it off as being a skill he would learn over time. Protecting one's thoughts from others was important, especially in his line of work. Apparently Legilimency was as well, but he had decided that peering into someone else's thoughts was a rather disgusting thing. He didn't need to be tainted with poison from magical folk incapable of controlling themselves. And so Occlumency became the obvious choice. Safeguard himself from the control of others, and with that in mind, the training was added on top of his already rigorous schedule.

Everything was finally a challenge, but Occlumency had finally been the ultimate threat to his intellect. There was something different about it from normal magic. He could flawlessly cast magic without incantations, master potions, use wandless magic, but Occlumency didn't make sense to him. It wasn't the actual process of guarding his thoughts, but how he went about all of it. His trainer was constantly yelling at him to remove his emotion to empty everything from his head. Blaise wasn't stupid. He knew that doing so was easier said than done, especially for a technique as difficult as this. Yet it had been two months since his training had started, and he hadn't so much as prevented his trainer from entering his head once. Things weren't exactly looking up for him, and he knew that the higher ups were considering halting the training if he didn't improve soon.

The provocation and emotional distress it was putting on him was enough to make every attempt at blocking a Legilimens that much harder. Blaise was frustrated with himself, and it dragged him further back in his progress every time he thought about it. Preventing someone from entering his mind meant that he needed to somehow remove that. But how? There was another training session tonight, and he knew that if he didn't show any signs of guarding his thoughts on the first go, he'd be sent home for the night. That was pretty much how lessons went at this point. For a while, he wondered why he was still attempting to do something that seemed almost impossible. Pride. That's what it was. He was too proud of himself and his abilities to give up just like that. That would mean he was the same as everyone else that gave up. A quitter. Being of the Zabini clan already placed him far above those that quit, and he couldn't bring himself to stoop that low.

Walking through the corridors of the training facility allotted to the hitwizards, Blaise ran everything through his head once again. Remove emotion. Don't allow the berating and criticizing get to him. That was a tactic used to break his resolve to block the Legilimens attempts. He stepped through the door into the all too familiar room. Two chairs sat opposite each other. One was the one he always sat in, the other for his trainer, who apparently wasn't there yet. Blaise rolled back his sleeve to check his watch, noting that he was right on time. That was unusual. The hitwizards always seemed to be on time. Punctuality was key in a line of work that meant life or death sometimes. As per usual, he sat down in his chair, crossing one leg over the other as he prepared to wait for his trainer. Maybe today was the day he finally gave up on training Blaise. That wouldn't be that surprising. The last lesson hadn't exactly turned out well. Checking his watch again, Blaise continued to tap his fingers along the arm of the chair. Had he not gotten the memo that this farce was finally over with? He would understand it if they had decided to not pursue him anymore. It'd hurt at first, being the only thing he hadn't managed to accomplish magically, but it was a difficult technique. Not everyone was capable of pulling it together,

Then it happened. That same intrusive force that was all too familiar to him at this point. It was like something was wedging its way into his head. His hands immediately shot to the arms of the chair, a death-like grip coming over him as he could feel the pressure still trying to get into his head. There wasn't much to think about other than preventing this from happening. Blaise knew exactly what was he had to do. It hadn't worked out well face to face, but apparently this was another tactic used in the training. Blindsiding someone when they couldn't see their attacker was exactly what an enemy would do. For some reason, that made more sense to him than attempting to stop his trainer from entering his head. The pressure continued to build, as it usually did, and Blaise knew there wasn't much longer before the Legilimens would break through. As long as he could show that he was capable of holding out longer than he normally did, then there was hope. Then it clicked. He was so stuck in the mindset that he needed to stop this because of how skilled he was. His pride, which in itself he was proud of, was getting in the way of all that. Wasn't that just another emotion? He had neglected to ever remove that from the equation because he thought being proud of his abilities would help him out. And with that, it all clicked into place.

He didn't hold out that much longer, but he could feel the mental push back against whoever it was that was trying to enter his mind. That was more than he had ever accomplished in prior lessons. To say that it was exhausting was an understatement. Then again, this wasn't supposed to be in a walk in the park. The door to the room clicked open and in stepped his trainer, looking rather pleased for once. "Remember what that feels like. It'll only get more difficult from here," the trainer stated, before stepping back out into the hallway. Blaise felt his whole body slouch in the chair as it started to relax from the strain it had just been put through. At least he was going in the right direction now.