Post by Deleted on Jul 18, 2018 16:52:21 GMT -7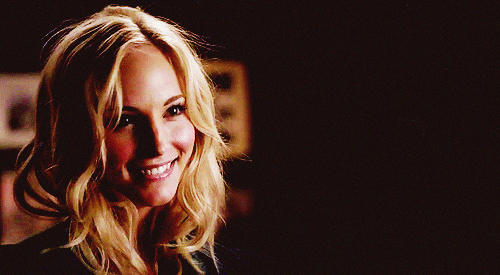 hello there, my name is
dana knox
but you can call me
dan or knoxie
. i'm an
adult
and i'm
19
so that makes me a
graduate
at
hogwarts
. You could say I'm
ambitious, cunning, & resourceful
but I personally think that I am
rather lazy, stubborn and sometimes emotional
. People say I look a lot like
candice king
, but I don't really see it...
dana ivy woods-knox
pronunciation:
dana's name is rather long as her parents decided to combine their last names, thus hypening it. however, dana's name (that appears on forms and whatnot) is pronounced as:
- DAN - AH while her last name is pronounced as NAH-K-S
nickname:
dana has only a few nicknames but constantly picks up a new one with her friends around. commonly, she's called dan or knoxie -- especially while in hogwarts, amongst her friends they would call her knoxie quite often.
age:
dana is nineteen years old.
date of birth:
she was born on the fifteenth of march, 2005
gender & pronouns:
female / she/her
blood status:
half-blood
sexuality:
heterosexual


schooling:
slytherin [before graduating]


occupation:
after graduating, dana worked around, taking in jobs at local bookstores as well as pubs as a bartender and a waitress. however in the present day, she achieved her dream of becoming an astronomer, sharing tips with hogwart's students at times.
wand:
dana's wand is made from mahogany, containing a core of unicorn hair. the length of her wand is approximately 9 and 1/4 inches long, with dark colouring and elegant carves.
playby:
candice king
appearance:
dana stands tall at 5'8 with a slim toned figure from her athletic nature as a child. she has a pale complexion, a mixture of blue and green in her eyes and medium length blonde hair which was always found in different styles, straight, curly or naturally wavy. in addition, dana has a few piercings around her ears, her most distinctive one being the bar at the top of her left ear. in terms of clothes, the blonde is usually found in jeans and lightly coloured tops and high boots. while at other times she could be seen in various skirts or dresses. unlike her childhood self, dana prefers dark and pale colours to avoid the attention she received when she usually wore vibrant colours. the blonde also wears minimal makeup, but at times uses rather bold makeup especially around the eyes to bring the attention to her blue/green hues.

dana also wears a pendant handed over by her mother around her neck, which her mother would always remind her to never take off as it presented the family emblem. alongside this, she wears her mother and father's rings as after their divorce they fell into storage. dana can also be seen with glasses at times as the blonde usually wears contacts, but on some mornings she can't be bothered to put them on. alongside the vast piercings she has, dana also acquired a few tattoos when she passed the legal age, her first includes a geometric piece, with a rose in the centre of it, while the others she has includes small tattoos around her wrist and a simplistic moon on her thumb. like her closest friend tamara, the two share a tattoo of an arrow on their arms, just below the elbow. for the two of them there is one on each opposite arm so when they stand side by side they're seen as matching.
________________________________________________________
personality
likes:
dana is interested in many things, she heavily enjoys music and movies, especially within the horror genre. she enjoys reading at times, travelling around with family (when she was able to), and eating different foods -- including korean barbecue, which was named as her favourite. in addition to this, the blonde enjoys sports, with swimming and quidditch being her strongest sports.
dislikes:
like most people, dana also has a few dislikes in the common things especially around clowns and spiders. however, dana also has a fear of thunder and has a strong dislike for those who would discriminate against muggleborns and bullies in general.
erised:
as a young child, dana was always interested in the moon -- the look of it and its different shapes throughout the months. as she grew she fell further into astronomy and claimed it would be her ultimate goal to become an astronomer. while as a young adult/graduate who was still working towards that goal, the blonde fell in love with the idea of love, hoping to find someone to match with her. one day.
amortentia:
dana has always had the strangest interest in the smell of petrol, always enjoying whenever her father took her to a local petrol station to fill up the car. she also enjoys the smell of mens aftershaves and women's perfumes, naming it as one thing she would want her partner to be: always smelling amazing. because of her troubled moments, dana also picked up the enjoyment of the smell of menthols, the mintiness from them reminding her of home as her mother would smoke them in her study.
boggart:
dana has a true fear of clowns alongside thunder. she can't stand the look of the excessive makeup and the craziness clowns give off, while even though she enjoys the look of lightning, the sound of the thunder frightens her to the core leading the blond to have to rely on her siblings to comfort her within the night. however, she does enjoy the sound of rain.
overall personality:
dana is known as a strong and ambitious young woman, with a sensitive and loving nature to her. throughout her life, she has always been loyal and protective over her friends and her siblings. ever since a child, dana has also been portrayed as social, enthusiastic, resourceful and even cunning, managing to make almost anyone and everyone feel included in her own situations and activities. yet despite being an open book, underneath her mask of confidence, dana is quite insecure and unstable at times; especially around the topic of boyfriends, as she was always frightened of saying the wrong thing that would make guys unattracted to her. because of this insecurity, created a few flaws, leaving dana to be rather paranoid at times as well as an overachiever and a perfectionist.

alongside this, because the blond grew up with two younger siblings by her side, dana grew rather quickly within her childhood, taking on a mature form of herself even just before she turned 13. during the time of her parent's divorce a few years later, dana was always seen taking care of her twin siblings: kara and noah -- pretty much raising them; while schooling in hogwarts -- thus developing patience and a motherly charm. even though dana showed this sense of maturity, life around her took another tragic route. while her parents had finalised their divorce in the second month after the knox girl's 16th birthday, during one moment in the same year she lost her father and younger sister erin to a drastic car crash when her father was returning the younger knox's home. while her father and sister died, her younger brother noah was placed in critical care and has been in a coma ever since.

because of her father and sister's death, dana picked up more negative traits, such as her mother's smoking habits and stubbornness, being emotional whenever she's alone but shows a lack of emotion towards others as well as being blunt, being honest when they bother her.
________________________________________________________
personal history
mother:
aya knox (née woods), 45, pure-blood, healer: working within St. Mungos. has a tendency to smoke menthols while under stress. alive.
father:
myron knox, 49, muggle, accountant, deceased.
siblings:
kara, half-blood, deceased, died in a car crash alongside dana's father.
noah, half-blood, (10/10/2009) - 15 turning 16, while his twin sister and father died in the crash, noah somehow survived but is in critical care/currently in a coma.
pets:
after discovering of her magical side when she turned 11, her mother gifted her a half-cat, half-kneazle pet, with the colouring of the male cat having a combination of tortoiseshell and white. while young, dana named the young pet: xavi.
history:
as the moon sat in the london sky and the stars shined brightly, aya and myron knox were blessed with the cries of the first knox child as she arrived at midnight on the fifteenth of march two-thousand-and-five. named dana upon her birth, she was welcomed as a half-blood magical being, as her american mother was of pureblood while her scottish father was a simple muggle. being the first born, she saw how her parents and life around her had adjusted, including how both of her parents worked and argued. her mother was a magical healer with her own study, but considering dana wasn't aware of her magical background until she turned eleven, she had always assumed her mother was a standard doctor and somehow never caught her mother in the act when practising magic. while dana was still a child, she would sometimes enter her mother's study, picking up scattered books that told her of information about the moon and the planets that would float in space, which dana always thought was rather strange for her mother to have. dana's parents also had their fair shares of negative traits that they had picked up from their jobs as dana's mother, aya, would always smoke menthol cigarettes, but would always advise and plead for her daughter to never smoke while the blond's father myron, would always advise to save and spend money wisely; something he had learned while being an accountant but would gamble heavily when his marriage with dana's mother went downhill.

events started to lighten around the knox family when dana's mother announced she was pregnant once more in 2009, when dana was only 4 years old. as a child she had no clue what jealousy was, but when her twin siblings erin and noah were born, the blond surely felt the emotion. however as the three knox children grew they all bonded rather well, only having few sibling disputes as most of the arguments were between the twins themselves. to live up to their half-muggle background, all three knox children also attended regular school -- something aya refused to allow at first, mentioning how her half-blood children should know of their magical heritage, but eventually allowed it to avoid more arguments for the sake of her children. within the regular school, dana met her longest and closest friend tamara finch until dana's eleventh birthday where she as well as her siblings were sat together and told of their magical history; as a letter for dana was expected soon. during the discovery, dana noticed a change in her father, something uncertain, implying he wanted to keep her magical side a secret for a very long time.

during this moment, dana was gifted a pet from her mother, a half-cat, half-kneazle, whom dana named: xavi. xavi became the rock and comfort of the knox family, especially during the bleak times when aya and myron decided to get a divorce. however, a letter was delivered to her home and through curiosity dana discovered she was going to be attending Hogwarts, a school known for Witchcraft and Wizardry. at first, dana's father refused for dana to leave, causing more arguments in the knox home, but through convincing and many arguments later between her mother and him, her father allowed for dana to depart.

with the shopping done for the eldest woods-knox child, she was off to King's Cross Station, where she was welcomed into Hogwarts by new and warm faces. upon her first day, she stood before the sorting hat watching as her friend tamara and her twin sister were sorted into hufflepuff and ravenclaw with sounds of laughter and claps following them. when dana's name was called, she decided to mimic her friend's actions, sitting upon the stool rather nervously and feeling a large hat devour her head. with a few "hmms" and "umms" the talking hat then yelled SLYTHERIN, allowing her to feel the same excitement she was sure tamara felt as her fellow house-members cheered and greeted her.

for her first year, things were slightly unsteady, as her positive traits began to develop while her negative traits peaked through, especially when the young knox girl returned home for the summer, finding her father and mother in some kind of new fight or argument. worrying about her younger siblings well-being, she demanded that they send her letters every so often, updating her on the emotions they felt and what had recently happened. yet when dana returned to Hogwarts, she continued to create budding friendships as well as developing her friendship with her old friends. dana then met a young boy: lars (short for laurentius) hutton, home to the slytherin house too and was just a year older than her. the two bonded rather well and their friendship developed rather quickly - a friendship that reminded dana of herself with tamara.

as time flew, dana was accepted into the Quidditch team for her house: slytherin, where she was titled as the seeker. gaining tips from elder members of the house as well as lars, the previous seeker, dana soon came to realise the true importance of being a seeker, showing her understanding and winning multiple games for her house against many others. through quidditch, dana gained the attention of others, developing more friendships and gaining respect from younger students as well as older students.

when the young blond turned sixteen, she heard news from her mother that she and her father had separated and the divorced was finalised. when she returned to her home during the summer, dana refused to speak to either of her parents and instead looked after her siblings, gained a local summer job: learning and working within astronomy and science as well as obtained a drivers license, allowing her to drive her siblings to her father's house as well as returning them to her mother's. later on in the year, when dana had returned to hogwarts, she was approached by the head of her house during one of her lessons, with a sadden look upon their face. taken away from her class and into a quiet room, dana began to break down after learning of her father and younger sister's death and her brother critical position. for the rest of that year, dana studied at home - giving up her title as quidditch seeker for a while - grieving for her father and sister and taking up volunteering in the hospital her brother remained in.

because of their death's and with dana's seventeenth birthday approaching, she picked up the habit of smoking menthols, just like her mother - a promise she had broken as her mother would always beg for her not to do so. upon her return to hogwarts, dana had changed - becoming rather cold and emotionless to the people around her while keeping up her social status and "confidence". her friendship with lars however slightly increased, as he caught her one-time smoking outside of the grounds, a place none of them were meant to be. throughout her last years in hogwarts, dana relied on him for emotional support as well as the one person to truly keep her laughing.

yet in her seventh-year, things around dana had taken a strange route. she had wished her friend lars goodbye upon his graduation, her confession of her love for him always remaining silent and deep within her. in addition, she heard news of her friend tamara's promotion to quidditch captain and later on within the year gained news of lars' success with his newest job abroad, thus wishing him goodbye. alongside the positivity around her came the downside of hogwarts, as three muggleborn students were killed. one was a first year upon the train while the other two were ravenclaws, people that dana wasn't especially close with but still mourned for. from the death of the students came around the hushed rumours and arguments amongst many others, with people trying to name the murderer who was revealed to be elaine dupree, a seventh year slytherin, who only brought more shame to the slytherin name.

with the rise of the student-run group: Phoenix Rising and the enemy forces: The Purifiers, dana remained in the shadows, not wanting to take part in the corruption around her nor fight for the cause. however, when ethan, a close friend to her and tamara died; her mind changed and soon dana found herself fighting amongst many other familiar faces, attempting to find out why muggleborns were being attacked. while dana alongside friends from her own house and different houses worked within the Phoenix Rising group, word of more attacks had broken out, including attacks on the Durmstrang ship and the Beauxbatons carriage which exploded, causing many to be injured and many who lost their lives. because of this, dana fell back into her emotional state while alone, grieving for others she didn't know as the chaos reminded her of her own tragic past. yet, dana refused to show any sign of insecurity or frightful emotion, thus continued to fight at the Phoenix Rising's side. while working within the group, fighting to ensure the safety of others, dana continued to juggle studies. and now, at the age of eighteen, found herself preparing for graduation.

she continued the rest of her time in hogwarts as an ordinary student with a slight rebellious side. with the days counting down to graduation, news of harry potter broke out, stating the elder wizard was missing, stirring confusion and sadness within the magic world. upon graduation, dana left the phoenix rising group and picked up a few part-time jobs including working in bookstores, being a bartender and a waitress. while on a waitressing shift, upon the television she heard information that harry potter was declared dead, furhter causing a rift between the order and the uprising of independent split groups seeking revenge for harry potter. with this new-found information brought around uncertainty for dana, making her unsure of what she wanted to do: either help others in the order, join one of the split groups or disregard them all and only care for her own safety and the well-being of her brother noah who still remained in a coma.

however, dana soon became bored juggling three jobs as well as maintaining appearances and friendships and soon worked towards for what she truly wanted: to become an astronomer. working for the right qualifications, dana noticed she had fallen out of contact with lars, as she had last heard from him when he resided in paris, france, while tamara was not too far from dana's current job, working as an intern for the Daily Prophet. with news passing by daily of the multiple deaths of different people and the conflict that arose between different groups blaming one another, dana had a burning gut feeling, believing that this was the works of elaine and her followers; considering from elaine's previous actions she wouldn't stop attacking muggleborns until the magical world had been rid of them and filled with purebloods. yet from the uncertainty of the chaos the world had brought to her, dana remained unsure

as a half-blood herself, dana refused to see muggleborns being killed for only being themselves and considered her options once more in her daily life; whether to save people by joining the order or a split group or only save herself.
________________________________________________________
alias
name:
haise uwu the name of my fav boy and my future son's name
age:
18! young bean
time zone:
GMT!
reference:
i was told about the site by a friend c: rissy who then convinced me to register, becoming a charrie from one of her wanted ads
other characters:
no one!