Post by Deleted on Sept 3, 2018 10:51:16 GMT -7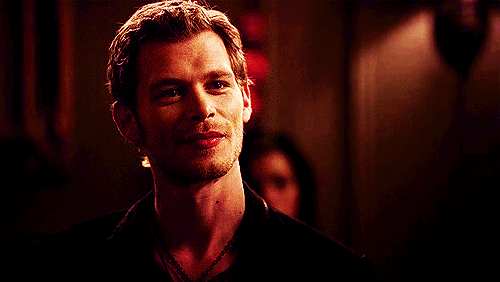 hello there, my name is
Laurentius Hutton
but you can call me
Lars
instead(please). I'm an adult and
21
so that makes me a
Slytherin Alumni
from
Hogwarts
. You could say I'm a
mbitious, cunning, & resourceful
but I personally think that I'm
competitive, serious and caring
. People say I look a lot like
Joseph Morgan
, but I don't really see it...
Laurentuis Avery Hutton

pronunciation:
Lauren-tius AYV-ree Hut-ton

nickname:
Lars

age:
21
date of birth:
October 2nd, 2004

gender & pronouns:
Male, He/him.

blood status:
Half-blood,

sexuality:
Hetero


schooling:
Slytherin Alumni


occupation:
Seeker for the Wimbourne Wasps.
wand:
10 and a half inches, Ash, Phoenix feather , While the wand has some mild carvings for decoration when he got it it also had a number of scratches as it's the first wand Lars ever got.

playby:
Joseph Morgan

appearance:
Lars stands 5'11" and doesn't enjoy when he has to look up at the occasion six foot something person. Typically found in casual clothes as it allows better freedom of movement and just more comfortable in general he isn't scared to be formal when he needs to be. Even finding some enjoyment from the occasional suit or dress robe. Sadly Lars always had a rather serious expression on his face even when in a good mood. Which has led to the rumors that he's actually a rather mean person. Lars likes to keep his hair short partly because it tends to curl like crazy and he dislikes how it looks when it isn't short.
________________________________________________________
personality
likes:
Quidditch and brooms in general.
Muggle music.
Dogs.
Fans cheering his name.
Thinking up more Krummy puns related to a certain quidditch family.
dislikes:
Gryffindors
Pure blood attitude toward half bloods and muggle-borns.
People who feel entitled to things.
When people get his first name wrong which is why he just goes by Lars now.
Arrogant people, bullies.
erised:
Lars desires to become one of the best seekers in history, at the very least to be part of a championship winning team. It had been a dream of his for such a long time but sadly it was put on hold for school and a number of other reasons till now.

amortentia:
There's a smell just before a thunderstorm, an odd almost metal smell which Lars has always found oddly enjoy able. As well as perfume and fresh baked cookies.
boggart:
Lars has a deep rooted fear of becoming a squib. His mothers magic was already naturally weak compared to others and his father was a muggle. While in school and all through out his life he's done just fine even becoming skilled in a number of magical arts yet he still fears the day all those might be stripped from him.
overall personality:
Lars is first and foremost fiercely competitive in almost everything. Since he was young he had always disliked losing or even the idea of losing. This normally only ever applied to sporting activities or at the very least physical ones but anything could spark his competitive nature. Lars also tends to be a bit serious at times, giving off the vibe that he can be mean or cold to people that don't know him well enough. Really, he's just more closed off and keeps to himself in fear he might let the wrong person into his life. All through his life this had been a problem causing him to lack many friends but the ones he does have he cares deeply for. Going out of his way to help whenever he can. There is a fun and goofy side of Lars that rarely comes out but it takes time and trust for him to bring that out to people.

Normally he tends to be hard to annoy or anger, as he lets most things slide. Most things just aren't worth his time getting angry about. Yet he does a very short patients for arrogant or cruel people especially if it's toward someone he cares about. In his first few years at Hogwarts he was tormented mercilessly by an older group of Gryffindors. There wasn't anything he could do about it, speaking up only made it worse and no one seemed to come to his aid. This began his hatred of most Gryffindors, past and present. They all became the bullies that he had dealt with in his mind. Once angry he's a force to be reckoned with and doesn't calm down easily.

He also as a deep passion for Quidditch, having idolizing the players from a very young age. While his mother had hopes he would becoming something greater than that as she always found the sport silly. In Lars' eyes his dreams lied with Quidditch, caring more about the sport than his own health or studies while in school. Lars also has a one track mind once the topic of Quidditch comes up anywhere.
________________________________________________________
personal history
mother:
Angela Betty Hutton, 45, Lawyer
father:
Ralph Jacob Hutton, 49, marketing director.
siblings:
Tina Betty Hutton, 16, Hufflepuff
Gene Ralph Hutton, 15, muggle
Louise Alex Hutton 10, ?(muggle)
pets:
A Crup named Oscar. (He A license to own it after moving back to Europe.)

history:
Lars's childhood was strange compared to both muggle and wizard children. He knew of the magical world from his mother, the times she would talk about her past and when relatives might show up from her side but his father was a muggle. He lived mostly in the muggle world as his mothers magical abilities were considered incredibly weak. Bordering on the level just above of what some would call a squib. Instead of struggling to make it in the magical world she instead decided to join the Muggles. Going to law school and becoming a lawyer. While she would always miss magic and the things it could do she found happiness in just living as a muggle and doing small magic where she could. While in law school she met her future husband Ralph, marrying almost too soon as some would say. Still it worked out as they are still married to this day. Even with the knowledge of the magical world, both his parents were prepared and expected to have muggle children. Which is why when Lars' letter to Hogwarts arrived everyone was shocked, especially Lars who wasn't even aware this was possible. His parent hadn't wanted to get his hopes up figuring he would just be a muggle.

After the craziness of the shopping and getting caught up on the magical world, Lars thought he was prepared for Hogwarts. That all changed as the train pulled away from the station and he waved goodbye to his parents and little sister. He wasn't ready for this, he wanted to see this magical world but not yet. In his panic he ran into a compartment of older Gryffindor boys, he was already close to tears as he didn't know what was going on. Other people seemed so prepared but he was panicking for a moment being totally alone in this world. The boys saw an easy target and took action. He was picked on, insulted and wasn't allowed to leave the cabin. They tried to make it seem like they were just being friends and joking with him but Lars knew better already.

The train finally reached the station and he couldn't wait to get away from those people. Leaving with a new sense that he couldn't trust anyone in this new world he was thrown into, just getting a little bit colder and distrustful toward everything in it. He was determined to never be weak like this forever, those idiots wouldn't have him to bully around forever. Once in the castle his sense of being overwhelmed just continued, in the span of a few months he went from just hearing tales of the magical world to being in it. Magical trains, boats and this castle were just the start and he needed to be ready for whatever this new world was going to throw at him. Nervously he approached the front of the main hall once his name was called.

Once the hat was placed upon him there was silence, he had been expecting it to yell out one of these houses like everyone else. Instead there was the voice of the hat in his head. "Odd one here, scared but kind. Distrustful of others but lonely. Desire for power and strength and a little bit of just wanting to go home. You're a mixed bag child, what do you want?" The voice spoke and Lars didn't know, he wasn't aware he was would be quizzed on this. All these facts about himself and his mind just returned to the train ride here. No, he didn't want to go home and he certainly didn't want to be weak anymore. "I see.." was the last of the voice he heard in his head before the hat shouted, "Slytherin!"

He thought it would get better from there, he knew he was in a different house than the boys who had tormented him. Yet in Slytherin he learned of peoples fixation on blood purity and status, something his family had neither of as his mother had gone to live with muggles. From what he learned of the past of the magical world it seemed times were better than before for half bloods like him but many in Slytherin still saw pure bloods as superior and looked down on anyone else. Being in a different house also didn't keep him safe from the older Gryffindors as he thought it would. They seemed to find joy in finding him and making his life worse.

Lars did eventually find many things he enjoyed about Hogwarts and magic as his first year went on. He instantly fell in love with Quidditch, both the house games and the professional ones. Something about the sport spoke to him, the rush, the cheering, he could only imagine how great it must be to win a game. His focus in life turned to learning to play Quidditch. Quickly finding that he had a knack for the role of seeker which he loved immediately. He especially loved being the deciding factor in most games. During his second year and after practicing as much as he could he was able to become the seeker for the Slytherin team. It felt good to him to be on the team, blood purity nor status mattered as long as you could play well and win. While his mother disapproved of him playing Quidditch feeling it was a waste of his time and talent she still allowed it. So long as it didn't interfere with his grades.

Sadly it did begin to affect his grades as Lars cared more about the sport than most of his classes. Practices and games were more important to him. As his grades slipped the nagging from his mother just got worse and worse. Their wasn't much he could do about it and decided to just ignore it, attempting to do well in class and Quidditch the best he could. It was also during his third year that he met Dana, someone he would consider his closest friend. Despite his attempts to maintain his distance from most people she seemed to have become the exception. Whatever it was about her it just clicked and he enjoyed being around Dana. Possibly it began with the fact that she showed some of the same desire for Quidditch that he had.

Lars taught Dana everything he could about both Quidditch and the role of seeker. It was a new feeling to be able to share Quidditch with someone else who seemed to love it as much as he had. Dana kept expressing her desire to be the Slytherin seeker one day but Lars knew that wouldn't happen as long a he was the seeker. Which lead to a big decision for Lars, he decided to step down as seeker. Recommending Dana as his replacement, although he never told her either of these things. He loved Quidditch but cared about seeing his friend happy more. If she had known he had stopped playing for her or was the one to recommend her he didn't know what her reaction would be. He just assumed it would be a negative one so it became a secret between both him and the captain.

Lars did allow his mother to think he had stopped to focus on his studies and to anyone who asked. Lars never fully gave up Quidditch as he would be part of practices, coaching Dana as a seeker and was always there to support the team and friend. He was just now on the outside looking on to the matches. Not anywhere near as exciting but he couldn't help being happy watching Dana win matches and being happy herself. This continued for sometime as he supported his friend whenever he could and while he didn't want to say his mother was right Lars' grades did improve vastly when he wasn't solely focused on Quidditch.

As time went by Lars opened himself up to more people little by little with the help of friends like Dana. Somehow he found himself actually popular among other people, he was a dependable person and it seemed people needed that. He became more confident in himself even without the need to be on a Quidditch team. It also helped that the people that had made his life miserable had left school by his fourth year. Life was better even if he still didn't trust people like others could and his dislike of almost all Gryffindors remained with him.

Close to the end of his Sixth year at Hogwarts he noticed a change in Dana, it took time but before they left for summer she explained her situation at home. Dana's parents were getting a divorce and while he could be there for her whenever he could this wasn't something he could even come close to trying to fix. He visited Dana and her siblings multiple times during the summer. It was an awkward situation for Lars just being there so he couldn't imagine how Dana could do it.

Seventh year for Lars had already started hectic, there were exams that everyone was going crazy about. In the beginning most of his spare time was going to studying. While he still desired a career in Quidditch he sadly had to agree with his mother, even if he wouldn't admit it. He did need a good education and good marks on the exams for his future. He possibly spent too much time just focusing on his studies, he hadn't spent much time with Dana or anyone for that matter. It wasn't till after Dana was gone that he realized she wasn't around. Learning that she had to return home for sometime. Lars made time to write her as much as he could to see how she was and comfort her with whatever was happening. Sadly he learned her father and sister had died and her brother was crucially injured. While he felt particularly useless when she was going through her parents divorce this was worse.

Lars couldn't have been happier as Dana returned to Hogwarts to finish her Sixth year. He knew it was hard for her but he wanted to be there, her being one of the friends he cared the most about. While she was gone he had stepped in on the few Quidditch games she had missed, he had planned to say he was keeping the role on the team warm for her but she had decided not to rejoin. It was a bitter sweet moment for him. During his last year he could be the seeker for the Slytherin team but at the same time Dana just wasn't the same person she was before she left. Dana seemed colder than before even if she attempted at times to act like she was her normal self. Lars could tell the difference as he had also been cold to other people before he had actually made any true friends. Even catching her smoking in a secluded part of the school grounds. While he would never get his friend trouble he actually just hung out with her instead. He did remind her every time he caught her smoking that it was bad for her, he was just teasing but it was also a fact.

Summer was quickly upon them and his mother was proud and just a little relieved at his marks on the N.E.W.Ts. She was worried that him taking up Quidditch again would ruin everything but Lars had learned a little balance over the years. He had also learned that his family would be moving to America in a couple of months, his father had gotten a marketing job their and his mother could always find work as a lawyer. Lars could have stayed in Europe but with his whole family including siblings asking him to come with them he couldn't say no. He kept this secret from Dana and most people. He wasn't moving till after school had started anyway, no reason to bring this up just yet.

The graduation ceremony was nice but it came at the price of saying goodbye to many people he had know for sometime, especially Dana. While he promised to write and keep tabs on her the last thing he possibly said to her in person was teasing that this is what she gets for being born a year before him. Once in America Lars didn't know where to begin, it was a new land and he knew literally no one but he felt bad just thinking if he hadn't come with his family especially for his siblings sake. Lars got a job in the legal department of MACUSA, it wasn't his dream job but he excelled at the work and his family was proud of him. He wrote to friends and Dana like it was some amazing job but really it was dull to him. What little fun Lars found in this new land was again in Quidditch, playing for a small local team. It wasn't anything big but their fame soon became the highlight to his week.


site events reaction:
In America he was safe from any of the attacks happening in Europe, in all honesty he hadn't heard about them till the next day at work when someone mentioned it. He was immediately worried for everyone he knew back home. He wrote short letters just to find out if everyone was okay. Thankfully everyone he knew was okay, a few students had died but he didn't know any of them. As terrible was it was to say he was thankful it wasn't someone he considered a friend. In America the details of what was going on were slow and pretty vague so he relied on owls to figure it all out the best he could.

As the year went on the name of the murderer and leader of the pure blood extremist came out. It was actually Elanie Dupree, something he hadn't expected. He hadn't known the woman that well but it was a surprise that he had actually been so close to such a person while Lars was at school. Sadly the attacks didn't stop there as her group of purifiers continued to attack the school in a number of ways. All this he found out second hand because he was in America. Truly the only good thing that had happened while Lars was in America was his accomplishments in Quidditch. He had missed the Tri-wizard tournament which he was annoyed about, now he was the one being born too late and missing the biggest tournament ever. He soon regretted that thought as the tournament was over both visiting schools had been attacked. Killing most if not all of them, again a morbid thought but he was thankful none of his friends had been hurt.

Surprisingly unrelated to all the issues Europe was facing, Ilvermorny, the wizarding school in America was attacked. No one was hurt as it happened during the summer but all of MACUSA was a buzz with the news. The school would have to be closed and students sent else where or homeschooled. Hogwarts opened its doors to the American students and MACUSA accepted the invite albeit hesitantly with all that was happening in Europe. Lars had been in America for a little over two years and his life was still a dull mess.

While he found success in his work it just wasn't for him. He only really felt alive on the Quidditch field. He just didn't feel like himself in America and he hadn't done much else here beside works it felt like. He had gained the reputation for being rather cold at the work place. At first his parents were disappoint but they came around and valued their sons happiness and his desire to return to Europe. Even if his mother added that the sport was still stupid. Lars owled his old Slytherin Quidditch captain who had become a member of the Wimbourne Wasps. He wasn't about to just ask for a spot, he wanted to prove himself. As fate would have it the team was looking for a seeker and holding auditions due their current seeker having come down with Dragon Pox. He was expected to survive but he wouldn't be able to play anymore.

Surprising Lars was chosen as their next seeker, while he had confidence in his abilities there was always that lingering doubt. Life was a rush from here he was busy moving and getting settled in Europe once more. Not even finding the time to tell anyone he had returned, he could inform them once he had found a place to actually stay. In just his first few weeks here got caught up on all the little details he missed. How Harry Potter was possibly dead or at the very least missing, of the purifiers and Elaine were still out there somewhere only going quiet for the time being. Europe was still a hectic mess but he was happy to be home.
________________________________________________________
alias
name:
Other TJ (but the only one too)

age:
30 (Can we remove this question?)

time zone:
Est. (The best one.)

reference:
I just wandered in one day and you guys wouldn't let me leave.

other characters:
@crimson1

Gilderoy Leroy Lockhart Jr

shawn lesley ashcroft

@jacob @jim