Post by Deleted on Jan 9, 2019 20:39:25 GMT -7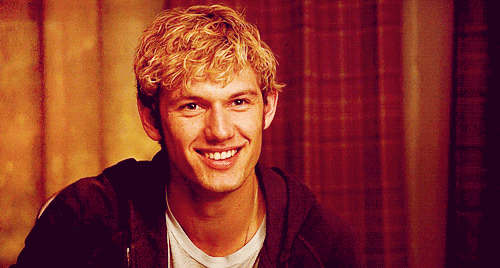 Joe didn't care to be at Hogsmeade's Winter Festival. Unfortunately, for Joe, the Fontaine kids weren't allowed to go into Hogsmeade during Winter break unless if an older sibling chaperoned. This year, he was the eldest sibling of the bunch, so he had to take responsibility for his younger brothers and sister. At first, Joe said 'no' altogether. He wanted to stay home and play his Xbox, and he wanted to stay as far away from Hogwarts as possible...but Ashley blackmailed him into getting her way. Again.
Yeah, right, as if Joe was going to stick by his little sisters side the entire time... Nope. He didn't have any clue what his little sister was so persistent to do in Hogsmeade today, and to be honest, he didn't care. He had other spontaneous plans he wanted to pursue. Joe was hoping that he would run into someone from school, or better yet, Dominque. He was truly hoping for the latter option, but he wasn't going to get his hopes up. Within the past couple of weeks, he found himself talking to the older girl quite frequently. He had a lot of fun hanging out and flirting with her, it was always a good time. Since they got along so well, he asked her to be his date to his families annual New Years party that was happening in a couple of days. Joe was looking forward to it. He wasn't sure what he was looking for when it came to romance, all he wanted was to have a good time, and to see what happened.
Luckily, Joe spotted Dom in the crowd almost immediately. Her head of ginger hair was practically impossible to miss. Thank Merlin for that. Funnily enough, he recognized her from behind. He already knew that cute frame...but the red hair was the dead giveaway at this point.
Snow crunched under his feet as Joe took a couple of steps toward the radiant redhead, stopping behind her suddenly. He pressed against Doms back to play up the extreme 'creep' role.
"Hey, pretty lady..."
he breathed in the creepiest voice that he could muster, directly into her ear, taking extra effort to blow hot breathe on her. Dom was a funny girl, he knew that she could take a joke. It would be funny to see how she reacted.
Dominique Antoinette Weasley