Post by cordelia regan smith on Aug 15, 2019 19:43:30 GMT -7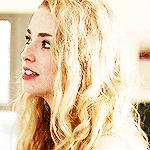 ▲
With Charms wrapping up for the day, that was it for Cordelia's classes this week. It was an entertaining class as always with Professor Choi, though there had been constant interruptions by Lily, as per usual. The Gryffindor seemed to know that her time was running out at Hogwarts and had progressively become more and more disruptive as the term began to wind down. Sure, they still had a few months of classes left, but it wasn't like anything new was being taught at this point. The majority of the professors were going over topics that they had covered the past two years in an effort to prepare everyone for the NEWTs. Cordelia was nervous about them, as she always was with exams, but Charms was the one class where she felt overly confident in her abilities. Passing would be a breeze compared to say, Potions. Whilst she was good at the latter, she still needed to memorize recipes and the order that they were supposed to be placed in the cauldron. The main problem she had with Potions was that they were practicing higher level ones, which meant they were more unstable and prone to exploding or running afoul. How could she not be on edge and nervous about something like that?
Packing up her notebooks and preparing to leave, she felt arms wrap around from behind her, immediately knowing that they belonged to Lily.
"Thanks for the notes Cordie!"
she practically screamed into Cordelia's ear, before unhooking herself and running across the room to jump onto Adrian. According to Lily, they were dating again, which would explain why she didn't see the Gryffindor as much anymore outside of class. She used to be hunted down in the corridors, always hearing Lily before she saw her. There were times where she wished her mess of blonde hair didn't stick out because it was like having a target on her back. There were other times where she wished her friend would put more time and effort into her classes. Lately it seemed like Lily was slacking off even more than usual. Cordelia had glimpsed her grades in Charms a few times, and they were far from impressive. And that was after extra lessons from the Hufflepuff.
She watched Lily practically strangle to poor guy before she planted a huge kiss on his cheek, and then ran out of the classroom, disappearing into the horde of students. It was hard not to crack a smile while watching Lily, especially since the physicality was at someone else's expense. Hiking up her bag over her shoulder, Cordelia decided to follow the rest of the class's exit and headed for the door but stopped short and turned back to face Adrian.
"Uhh…e-excuse m-me…Adrian?"
she asked, her hands fidgeting with the strap of her bag.
"C-Can I t-t-talk to you about Lily for a s-second?"
@adrian ● 480 ● song by artist
MADE BY VEL OF GS + ADOX 2.0