Post by Deleted on Oct 30, 2019 7:57:36 GMT -7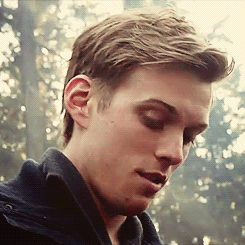 The young Auror was pacing, his hair slightly amiss, his clothes ruffled and not straight. He kept running his hand through his hair, biting his lip every so often. He was currently in the entrance of the Ministry. He had a look of both worry and frustration on his face. Was he having a stroke? No, but it felt like it. The case he was working on was driving him crazy. This particular case was not that of the one he had been working on for almost 1 and a half years, that being the Purifier case. No, that just made him stressed. He needed a break from trying to figure what their motives exactly were, or where they could exactly be.
No. This case that he was working on was much simpler. But it seemed to be harder than he thought. Okay, leads? None. Well, he had a few, but those weren't really as great as he first believed. Witnesses? None. It was as if it never happened. But it most certainly did happen. Cameron tried to tell himself that everything would work itself out. But he couldn't bring himself to believe that. He sighed, his head down in deep thought, still pacing.
When suddenly, he bumped into a girl when he wasn't paying attention.
words.
215
notes.
finn kylie nottingham