Post by cordelia regan smith on Jul 23, 2020 22:19:52 GMT -7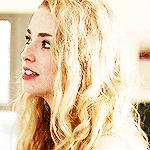 ▲
September 20, 2025
Cordelia had never anticipated that she would be heading back to Hogsmeade so soon after graduating from Hogwarts. Granted, it had been three months already, but she figured it would at least be until the Christmas holidays. The village always had a healthy blanket of snow capping the rooftops and lining the streets by then, and she found it at its most magical during that time of the year. September though? It was typically cold and unwelcoming. But she had never complained whilst at school, because that was a brief glimmer of freedom from the confines of the castle.
Who was she kidding though? This trip to the magical village wasn't exactly of her own volition either. She would never willingly attend a planned event on her own if it wasn't for the threat of not getting a job. See, she had found herself looking down the barrel of a gun and managed to get an interview with the infamous tabloid, The Quibbler. Cordelia wasn't necessarily a lazy individual, her marks throughout her years at Hogwarts had proved that. Her mum thought otherwise, and apparently three months of roughing it as a freelance photographer wasn't cutting it anymore. Being a 'proud graduate of Hogwarts' meant she had to get a job that paid. Her mum's words, not hers. In her defense, most places weren't willing to give her an interview. One second in and she was bound to be a bumbling mess. No amount of being called upon in class for the last seven years could prepare her for the scrutiny and discerning look of real professionals. So there was sort of a mutual agreement when it came to the fact that they didn't want her, and she was too nervous to want to be there either.
Interviews that lead nowhere were good enough for her mum at first, but by the time September rolled around, she couldn't take it anymore. Cordelia had the advertisement for the position practically tossed at her. She could tell from the way it was ripped out of a magazine that her mum had acquired it from one of the ones supplied to waiting patients at Mungo's. And of course it was for The Quibbler, as a photographer.
So Cordelia reached out and didn't hear back until a week ago. They wanted to see what she could do, so they gave her a task: take a photograph of a female leprechaun.
The problem? As far as she was aware, if they did exist, they weren't going to be at this event. Every leprechaun she had seen thus far sported a curly red beard. It seemed like an impossible task, so she placed herself down on a bench outside of Madame Puddifoot's and started to become more frustrated that such a ridiculous request would even be made in the first place. There was obviously a reason they had been so eager to send her out like this. For the first time in her life, she had a headache from work stress and not from the potent perfume permeating from the tea shop.
@open ● 516 ● Killer by Phoebe Bridgers
MADE BY VEL OF GS + ADOX 2.0