Post by cara june bainbridge on Sept 14, 2020 16:01:20 GMT -7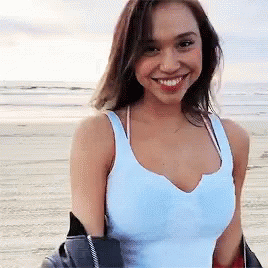 ▲
October 18, 2025
It had been ages since Cara had any sort of a break from work, but it was finally here. Summer had drained everything she had out of her (and then some!), and had left very little once Hogwarts started back up. Even though the new term had started over a month earlier, Cara had wanted little to do with the school or students, and had stuck to her shifts at work and then going home right after. There was no reason for her to hang around Diagon longer than she needed to, especially with fall settling in and less customers stopping by. Not that she was complaining, but nobody really wanted ice cream when it was dark out a five o'clock, did they?
The only exception to that had to be Calliope Fleming. The metamorphmagus girl that had stopped by loads of times before Cara finally decided to become friends with her. It was interesting to see the other side of the ability, her sister always having closely guarded her mystic powers and opting to keep a more neutral look, whereas Cal showed it with her emotions. That made it easier for Cara to understand how the other girl felt about things, whether her new friend knew she was doing that or not. Cara liked it though. It made everything Cal said and did feel more genuine and real, which the Bainbridge girl felt like she didn't get a lot from her siblings. She could never tell if they hated her or not, and while she knew deep down it was more the latter, it was a hard idea to break away from. There were so many instances where she had been awful to the triplets and Kinsey, and for what? Even her friends from school (and there had been few to begin with), were sort of non-existent now. But Cal was here now, and it was hard to be disappointed in that. She enjoyed their time together, and always looked forward to it.
So that was why she decided that her first Saturday off in literal months was going to be spent with the two of them going to this zombie island thing that had been making the rounds lately. It was a nice divergence from the norm of Diagon Alley, and magical events always seemed to have that little extra oomph that muggle ones failed to have.
"How about the haunted forest next?"
she asked Cal, handing over a candy apple to her after having just purchased one for each of them.
"It'll probably be extra creepy with the sun almost set."
Taking a large bite of her own candy apple, Cara started following the signs that lead towards the haunted forest, hoping it was as scary as she had heard about all day.
MADE BY VEL OF GS + ADOX 2.0