Post by cara june bainbridge on May 30, 2022 10:34:17 GMT -7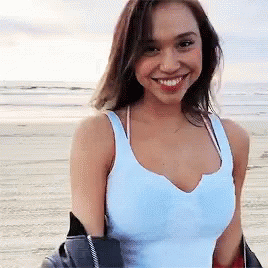 ▲
Felix had an excellent point: an entire month to nail down a charm was honestly not that bad. Trying to force a genius idea like charmed chocolate bats in one afternoon was bound for failure. Doing a little research into food charms was the best thing to do first and quite frankly a great way to spend her time off. Popping over the Honeydukes was definitely a possibility too. Making candy and developing ice cream flavors was essentially the same thing in her mind, so sharing some information with Fortescue's was the neighborly thing to do (and there was little to no competition with one another due to location, so why not?). Aside from Honeydukes, who else was there? The little bakery in Horizont? They always had nice pastries and cakes but none of them seemed to have elaborate charms cast over them…
"That's a good idea…I may stop by Flourish and Blotts after work and try to find a book on cooking with spells,"
Cara stated.
"I've been interested in that for a while, so might as well use this as my excuse."
And if this ended up being a bust, there were still the classic Halloween and seasonal flavors they could put out instead. While boring, they still sold well. She knew customers were always expecting wild and wacky new ideas for holidays and events, but such a thing was impossible sometimes. Vas had definitely gotten a few of the regulars used to her genius of Taste Test Tuesdays.
"Well, we've got a plan. I'm sure we'll be able to pull it off. If chocolate frogs can be mass-produced with a charm like that, there's no way it's that complicated."
Then came the marketing for the flavor, which would not be difficult in the slightest. This sort of thing sold itself just by appearance. One kid walking down Diagon Alley with a cone that had flapping chocolate bats on it would have a line extending all the way to the Leaky Cauldron.
MADE BY VEL OF GS + ADOX 2.0