Post by Mod Seph on Dec 13, 2020 17:04:54 GMT -7
Taken by Roo
(image here if desired)
NAME:
Alix ______ Courtemanche
GENDER:
Female.
AGE:
About 9 months younger than Gus (so 23/24)
SCHOOLING:
Beauxbatons
POTENTIAL FACES/FEATURES:
Either Ginger or brunette, would be nice if she looks like Aymeric or Auguste.
REQUIRED DETAILS:
She's kind and around 9 months younger than Gus. Can be less if she was born prematurely.
PREFERRED:
She is a lot like her older brother and they both worry about Gus a lot. I'd like for him and Alix to have a very close bond in the way that he trusts her. He's bound to be very protective of her.
OPEN:
Everything else.
OTHER DETAILS
: Please note his family is CW background wise (Depression and suicide) and I'll give a very short summary about that here so you know what would probably be part of the plots between the sibs and Gus. So CW for the little blurb below.
The mother of these 3 kids suffered from depression all their lives and took her life when Gus was merely 13 years old. Their mother was the super sweet and kind and open type of person that always made everybody around her happy and ginger, like both of Gus' siblings. They take after her in that regard. Their father looks more like Gus (brown haired) and is a lot more closed off and strict (like Gus in terms of closed off) but also a lot more positive in terms of world view and more resiliant (like the ginger siblings) where Gus was more prone to the depression his mother suffered from. After her death Gus blamed himself and started to act out a lot, something that made his siblings and father rather worried. When they got news their aunt (mother to @argentum and @aurum ) passed away Gus took it very hard and was found by
Sienna Aurélie Linslee
after overdosing on sleeping potion. (he didn't mean to die but had too much trouble sleeping and didn't care much at that point about amounts. He survived (naturally) and his father half pushed him into a singing career, something that did a world of good for him as he finally started to recover and properly grief the death of their mother.
How this affected the two below is up to you as the person taking them up but I'd personally love to entertain some of the heavier parts of their past and their family dynamic.
Private Discussion Required:
Nope, but I'm nosy so I would like to know you're picking her up.
If Yes, Contact:
Discord/seph/auguste
NAME: Open Name
GENDER: Male, could be persuaded towards female with negotiation.
AGE: 23-26
SCHOOLING: Durmstrang/Open
POTENTIAL FACES/FEATURES: Dan Stevens (pictured and preferred) but otherwise mostly just a flamboyant type.
REQUIRED DETAILS: He's a very flirt guy, just like Gus. Musician/Singer. Gus' BFF. He's LGBTQ+ (most likely in sexuality due to his flirt nature but I'm open to other options too)
PREFERRED: I'd like him to also be rich and over the top like Gus. I'd prefer a Russian guy but other nationalities are also very much open. They come from similar (optional pureblood, but mostly rich) backgrounds.
OPEN: Everything else.
OTHER DETAILS: He and Gus are friends through music and probably had some flings. He'd likely fit in the rest of the more free spirit musician group rather well xD

Private Discussion Required:
Nope!
If Yes, Contact:
You can, if you wish, contact me on discord.
---
For @xantha
Taken by Dez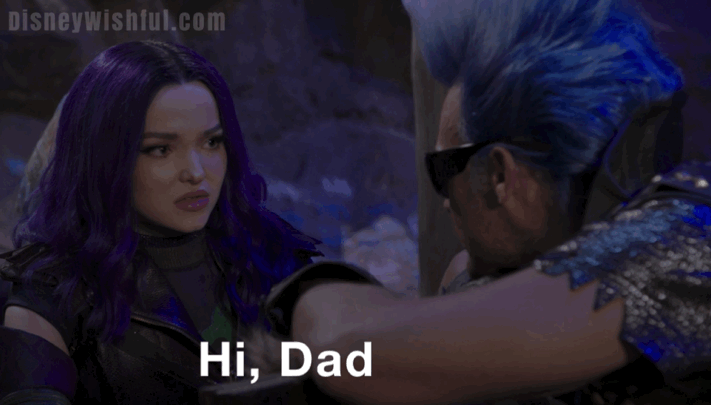 FOR:
@xantha
APPLICATION:
alohomorax0.proboards.com/thread/10032/willowmoore-xantha-jane
NAME:
Xenon Willowmoore (open to change, must be with an X)
GENDER:
Male
AGE:
Dad age (Xantha is 19 so somewhere between 39 and 55)
SCHOOLING:
muggle school. (if you want him magical, it's gonna be a lot more complicated since he wouldn't be her biological dad since that'd make her a squib xD But I'm willing to see what options we have. A quib or even witch hunter is totally possible, although it complicates things of course xD)
POTENTIAL FACES/FEATURES:
Cheyenne Jackson in GIF pictured (and prefered) but fairly open.
REQUIRED DETAILS:
Xantha's dad. He has been absent for most of her life after he had an affair and ran off with a witch (Xantha does not know this was a witch) He took her younger brother with him since the boy had shown signs of magic but left Xantha behind with her mother. When her mother got sick when Xantha was barely 18 he didn't step up to give her a place to stay, leaving her out on the street. It's possible that his new wife didn't want her around since she was a legal adult and a muggle so she didn't want her in a magical household.
PREFERRED:
I'd like for him to try reconnecting with his daughter. It wouldn't exactly go easy but I'd love for them to end up with a loving but complicated father/daughter sort of relationship.
I had him listed as police officer in wales, though I'm open to a different job.
Taken by Ali
(image here if desired)
FOR:
@xantha
APPLICATION:
alohomorax0.proboards.com/thread/10032/willowmoore-xantha-jane
NAME:
Xenon John Willowmoore Jr. (open to change, preferably X.J.)
GENDER:
Male, negotiable
AGE:
14/15-ish, slightly negotioable
SCHOOLING:
Hogwarts, open
POTENTIAL FACES/FEATURES:
OPEN! Probably either a blonde like Dove or dark haired like Cheyenne.
REQUIRED DETAILS:
He knows he has an older sister but (probably) hasn't seen her in years. He's muggleborn and his mother is very sick but lives with his stepmother and father and due to strained relationship hasn't seen his mother (and sister) for many years. Neither of them knows he's magical.
PREFERRED:
I would like for him and Xantha to reconnect.
OTHER DETAILS
: Everything else is totally open!
Private Discussion Required:
None, unless you want to deviate from the 'default' as listed, though I'd like to know of course.
---
For @luthien
For:
@luthien and @bjorn
App:
(Luthien)
alohomorax0.proboards.com/thread/8948/anarion-thien
App:
(Bjorn)
alohomorax0.proboards.com/thread/9487/krok-bjorn-alexander

NAME: _____ _____
GENDER: Probably male, female requires some talkin'.
AGE: 29/30 (possibly 31 depending on birthday)
SCHOOLING: Durmstrang
POTENTIAL FACES/FEATURES: Luke Evans pictured, but open really.
REQUIRED DETAILS: Job is Pirate (or well, something related to illegal stuff to be done on ships) and this feller (bless his heart) isn't particularly clever. He's good friends with either Bjorn and/or Luthien and on friendly terms with the other. He is NOT the type to rat out his friends (and boss really) to the authorities. He's actually pretty nice for a hardened criminal.
PREFERRED: Him coming from a more socially well of family and being proud of a well known parent. It can be a criminal but he loves his parent and fails to properly see their flaws.
OPEN: Everything else.
OTHER DETAILS: While not required it'd be very amusing if he was a little vain. Not worried about dirt or anything, just a bit self absorbed at times. He might be a bit too dense to realise the impact his actions have on the rest of the world if you want.

Private Discussion Required:
Yes, but mostly because we're nosy.
If Yes, Contact:
ADMIN SORA
and/or
Mod Seph
on discord or PM me/us
---
For
Ilija Cayden Fortescue
FOR:
Ilija Cayden Fortescue
APPLICATION:
alohomorax0.proboards.com/thread/9952/fortescue-ilija-cayden
NAME:
Open name
GENDER:
I pictured them male (cuz it just makes more sense to me) but open
AGE:
25+ (though to like a max of about 35ish? older possible too, with some negotiations)
SCHOOLING:
Probably homeschooled, could also have gone to.... I dunno? Which one is in Africa somewhere?
POTENTIAL FACES/FEATURES:
Jesse Williams but really anybody... not white >.> Probably mixed race or african or african american considering where he's from.
REQUIRED DETAILS:
He was (born and) raised in Madagaskar and probably spent most of his time there until like.... 2026 (preferably around march/april that he comes to the UK). Very close friends with Ilija
PREFERRED:
Job/background as healer or curse breaker. In both cases he oculd move to the UK to broaden his horizons and possibly spend more time with Ilija, since the two would be very close friends. He'd have helped Ilija (either as healer or coworker) in dealing with the loss of his leg and girlfriend about 5 to 6 years ago (as of IC2026). I imagine that Ilija and him trust each other wordlessly and both understand each other very well. He'd be one of the people that Ilija actually listens to when he's in 'responsible big brother' mode and he'd pretty much know .. well every single thing there is to know about Ilija and his antics.
OTHER DETAILS
: Pretty much anything outside his bond with Ilija and his background as described would be needed but apart from that just about anything can be open. I'd love to see him around both as a pillar of support to Ilija but also to possibly stir up some drama by opening up to his friends and family because his idiot friend (that would be Ilija, yes) refuses to do so himself. The more invase he chooses to be, the more amusing this gets, although naturally some baseline of respect would exist between the two so it all is in his actual best interest (which Ilija naturally would resent because it's true)
Private Discussion Required:
You don't have to
if
you have nothing at all you want to change or adjust but if you want to discuss, deffo hit me up on discord! or PM on Seph or Ili's account.
---
The add below is more for a general type/group of characters, not one specific one so it gives a LOT of creative liberty, except they are druids or grew up in a druidic village.
Possible types of friends in the group:
The responsible but tough guy (probably eldest in the group, could use Gwilym Pugh as face (bearded below) Could be a curse breaker?

The peculiar (to most normal people) herbologist (could be Fracois Verkerk, mustache below)
Pretty much, any idea goes and the picture is mostly to show that it's multiple ones and redhead preference.

FOR:
@virvatuli
APPLICATION:
alohomorax0.proboards.com/thread/9601/taikalainen-virvatuli-lahti
NAME:
_____ ____ (Taikalainen)
GENDER:
Open
AGE:
17-25
SCHOOLING:
Homeschooled
POTENTIAL FACES/FEATURES:
Gingers, for the most part. Possibly includes some dark haired ones as well.
REQUIRED DETAILS:
MUST BE FROM HER COMMUNITY. Her druid community is in Nothern Finland (Lapland, they call it Lappi) but it also includes the Sami. See other details for more culture aspects.
PREFERRED:
Since this is pretty general for people from her comm, nothing too specific. Just friends from back home really. People that are like her and would understand her struggles a bit better. Plus more druids is always good xD
OPEN:
All.
OTHER DETAILS
: So this rowdy bunch would all be full druids, half druids or possibly even muggleborn wizards or muggles (if muggle involved, must be Sami or otherwise have a good reason to live a technology free nature based life). The village is named Stuorraguovssahasat and lies on the shores of a very big lake. It's all wooden cottages, plenty of sauna's (most more affluent druids at least have a private one) and there is NO TECHNOLOGY. This is a rather important detail. Not even visitors are allowed to keep their tech on them. The only people to spend the night are the ones that are part of the community or partners of people in the community. They hold no grudges against muggles and muggleborn and have a lot of protective measure to ensure the safety of their people.
When Virva was seven they were attacked by dark wizards and a few people died. This eventually led to Virva becoming an auror but could also be part of why your druid leaves the village. Either that or they decide to live on Hy-brasil (permanently or for a while).
There is no 'proper' schooling in the village. You learn magic from everybody since there aren't quite the number to make schools and these druids don't really like 'mainlander' culture. This mostly refers to non-druid culture that involves a lot of technology and institutions. They are led by their elders but the elders are seen to also be learning from the youth so it's mutual respect everywhere and nobody is 'above' others, some people are simply leadership. There is a lot of reindeer herding (which due to magic mostly means they check in on their animals and care for them but no longer follow them as nomads would have to) and since they spend the bigger part of the year in the cold and have a lot of snow they are pretty good at dealing with the cold.
The druids don't get an official diploma unless they choose to get an official exam at the Finnish or Swedish MoM. Most will never need it due to not really leaving the village that often. The spoken languages are: Primarily Nothern Sami and Finnish. Secondary is Swedish and Brasilic. Barely anybody of the older folk really speaks English and it's most common for children to be raised speaking two or more languages. In some cases this means they speak a mixture of several rather than multiple distinct languages.

They don't really do much in terms of last names and usually go by a first name basis and refer to people as 'son of' or 'daughter of' within their own borders. There are some common 'last names' which are more indicators of what somebody is. For instance, Taikalainen is very common as adopted last name, it meaning 'of magic'. For a person that has Sami roots they could choose Saamelainen as a last name. Last names here are chosen more than given since you won't use them unless you leave the village so your char could also be a Taikalainen without being related to Virva at all (though I'm totally open to that as well, she has multiple brothers and sisters and some cousins).

Common careers for people that leave the village for a different destination than Hy-brasil might include: Magizoologist, Healer, Herbologist, curse breaker for the adventurous types or an art career.

Private Discussion Required: Yes (but more to see if the char would fit the culture I have in mind. If you read through that piece then it'll probably be a total yes in seconds.)
If Yes, Contact: DISCORD (or PM Seph or Virva)