Post by cordelia regan smith on Sept 12, 2021 18:18:14 GMT -7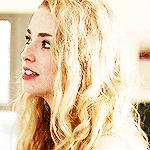 ▲
March 11th, 2026
There was a rumor that a kelpie lived inside of a well that was situated in some dark, long forgotten back passageway of Knockturn Alley. Of course that meant it was a job for The Quibbler to write an article on it, despite Cordelia's protests that if this was the case they needed to send notice to someone within the Department for the Regulation and Control of Magical Creatures. She couldn't remember too much on the creatures aside from their shape-shifting capabilities, and thus had spent a good portion of the morning at Flourish & Blotts looking through books on them. The usual overly friendly employee was there, having seemingly forgotten the other dozen times that Cordelia didn't like talking to her at all whilst browsing the aisles. The book she found and then purchased (which counted as a work expense thankfully) also had information about a charm that allowed one to cast a bridle over a kelpie's head, which would keep it calm and docile and non-human eating like they were known to do. She really didn't want to become a water demon's lunch on a Wednesday afternoon.
Skeptical, as she was with the majority of the 'jobs' The Quibbler editor sent her on, and fast approaching Knockturn Alley, Cordelia realized that she had never once entered the alley before. Obviously she knew of all the stories and had run away from Lily one summer day when the girl tried to forcefully drag her in to look at furniture made out of bones, but it also wasn't a place that would normally be welcoming to someone like her. She wouldn't even go in there if Eli was with her. There simply wasn't a reason to go to Knockturn, though her job was certainly making that difficult. Backing out now with a business expense for a book and zero rolls of film used up wouldn't look good on her, especially since it was still late morning. At least if she went missing on her search, her editor knew where she was headed and could alert her mum of her untimely demise. If the kelpie didn't make quick work of her, some other dark inhabitant of Knockturn probably would.
Swallowing the lump that had formed in her throat as she stood idle outside of the entrance to the alley, Cordelia screwed her eyes closed tightly and stepped forward blindly until she felt the noticeable change in cobblestones under her feet. If only the Sorting Hat could have seen her now. This was easily a one-way ticket into Gryffindor.
Aside from the drastic shift in tone surrounding the shop fronts and general feeling in the air, there was no one else around in Knockturn. That didn't make her feel better though, as all the hairs on the back of her neck were pricked up and screaming that she was being watched. For once it wasn't the humidity causing problems with her knot of hair. After a few winding turns and awkward gawking at storefronts she had heard of but never seen before, Cordelia realized she was sufficiently lost. Which was great, because not only did she not know where this supposed well was, she also didn't know how to leave. Every time she got nervous like this, she didn't trust herself to disapparate. Even a simple Point Me spell didn't work because she had no idea what cardinal direction she had entered Knockturn at. Frustrated, she found a decrepit bench that was situated against a mossy building wall and planted herself on it as she tried to figure out what to do next.
MADE BY VEL OF GS + ADOX 2.0