Post by nova hypatia vector on Nov 25, 2021 10:58:23 GMT -7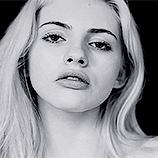 ▲
CW: Mention of Drugs
June 26th, 2026
Nova wasn't a huge proponent of getting high on her own supply, especially considering it hindered her ability to do her work effectively. But she'd spent the last month seriously in a rut over what had happened at Hogwarts. The idea of mortality had been skewed horribly for her by the disappearances of her mother and the other wives of her father, and his own death had been of little to no interest to her. Hogwarts contained everything that she cared about outside of the bakery and her aunt, with all six of her siblings being there. They were all safe, thankfully, but she knew that not every student had made it out and the destruction of the school had left her extremely rattled in the weeks that followed. Her attempts at trying to act like everything that had occurred over the last few years were immediately dropped and she felt exposed for the first time in a long time. Work obviously kept her busy and not dwelling on those thoughts, though they still intruded after she locked up at the end of the day and went home. That was where things got a little out of hand, to the point where her occasional self-soothing with a joint or brownie had become a habit. The second her shoes were off and her cat was fed, she was trying to numb it all away. In her mind, there were worse things to be using daily, like sleep potions or hard muggle drugs. All this was doing was helping her relax and fall asleep. But when she started hitting it right when she woke up in the morning, that was when she realized she'd taken it a bit too far.
Throughout all of this, her other job, where she provided similar products to those that paid, had continued. It didn't help her problem at all, and where she used to not try and make stronger edibles, she now was because she wanted to eat them as well. One of her more frequent fliers was Rue, who Nova had graduated with from Hogwarts. Rue was easily the sketchiest of her acquaintances, and Nova knew that they were doing similar things on the side as well. It was hard to ignore. Of course, tagging along with Rue was always Mina, an equally suspicious but more grounded character that she'd spent her school years tolerating. Somehow all three were wheeling and dealing now, and it often times felt off. She reasoned that someone had to do it, and if she was the only one making products safely for these two, then it was better her than some muggle. They were both more than happy to come back often and it was hard to turn away their eagerness.
Today was one of those days where she was waiting on Rue to pick up an order. Brownies, like usual, though it was double in size of what the normal typically was. Was this for both her and Mina? It seemed a bit strange that they wouldn't come separately considering the latter usually stopped by after her shift at Flourish & Blotts on Thursdays. Mina hadn't made an order this week, so Nova believed her assumption to be correct.
Normally she wouldn't have a problem handing over the giant white box to Rue in the store, but Decima was there today and absolutely would be asking questions. She was fairly certain that her aunt was unaware of what was going on as she had never asked questions and things were fairly low key. Pickups were almost always scheduled for her aunt's off days or when she was gone for the weekend. On days like this, where both of them were working, doing the transaction in the back alleyway was how it went down. If she were to be completely honest, it was absolutely sketchy that she did handoffs like this with Rue of all people in a back alley. Anyone that wanted to question what they were doing wouldn't have to think too hard.
Nova had the back door, which was past the kitchen and storage room, propped open with a wooden box as she waited to hear Rue come down the alley. A wandering cat had made her ears perk up a few moments earlier, but aside from a few inquisitive mews about the open door, it left her and her pot brownies in peace after a couple of seconds. The only worry she currently had was if Decima came back to see where she was and saw the box and open door, which definitely screamed strange. She could only imagine the questions that would follow, and trying to explain why she was handing over perfectly normal looking brownies to a person at the back entrance would be tough. The lie of it being a personal gift for a friend and not wanting to do it in the shop in front of other customers absolutely wouldn't fly. Her aunt knew all of her friends, and those were not the same ones that she sold baked goods to.
The sound of footsteps from out in the alley had Nova getting to her feet, picking the box up as well. She peeked her head out the open door and looked both ways, spotting a figure that looked like it could be Rue. Kicking the box into the backroom as she stepped over it, allowing the door to snap shut behind her, she stood awkwardly in the middle of the alleyway, holding the giant box of brownies in both of her hands.
"This isn't all for you, is it?"
she called out, still worried that Rue was going to attempt some sort of challenge to eat the entire sheet of brownies. As she always stated when a sale was made, she wasn't responsible for what happened if too much was consumed at once. Everything was tested in moderation by herself, and she normally wouldn't eat the whole box in one go. If it was split between Rue and Mina though, maybe it could be safely done…
MADE BY VEL OF GS + ADOX 2.0