Post by Elijah Theron Fleming on Jan 28, 2018 10:37:13 GMT -7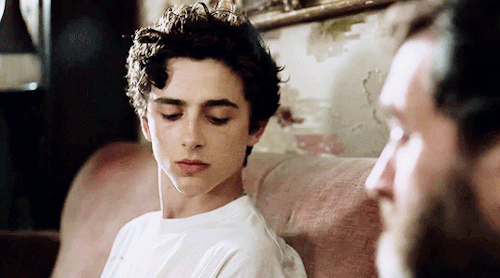 hello there, my name is
elijah theron fleming
but you can call me
eli
. i'm a
student
and
17
so that makes me a
seventh year
at
Hogwarts, Ilvermony Transfer
. You could say I'm
dedicated, kind and loyal
but I personally think that I am
reckless, curious and protective
. People say I look a lot like
Timothee Chalamet
, but I don't really see it...
elijah theron fleming
pronunciation:
ee-lie-ja theh-ron fleh-ming
nickname:
eli, which has almost championed his given name entirely.
age:
17
date of birth:
12th of may 2007
gender & pronouns:
he/him
blood status:
half-blood
sexuality:
bi, questioning


schooling:
Ilvermorny Transfer -
Ilvermorny: Puckwudgie
Hogwarts: Hufflepuff


occupation:
full time student
wand:
Ilvermony: myrtle wood with jackalope antler core, 8 1/2 inches, pliable
Hogwarts: cherry wood with dragon heartstring core, 11 inches long, rather springy
playby:
timothee chalamet
appearance:
eli looks a lot like his playby in that he has dark curly hair and pale skin. however, he is slightly taller at 5'11". a rather lanky frame, he is often seen with his head down, dark hair falling in to his eyes as he inspects some find in his hands. or staring out at some spied creature. with dark green almost hazel, deep set eyes. worth noting, eli has many scars from various adventures growing up. from a long jagged scar on the inside of his left elbow, to a silvery bite mark on his ankle and one at the web of flesh connecting his right pointer finger and thumb. both of his knees scored all over from deep, layered scrapes.
________________________________________________________
personality
likes:





running


quidditch


creatures of all kinds


wildlife photography


starry nights


adventures


the outdoors


dislikes:





injustice


mistreatment of animals


early mornings


muggle studies


divination


loneliness


erised:
to one day be an admirable magiczoologist, like the famous newt scamander
amortentia:





fresh cut grass


bubblegum


cold night air


bonfire


boggart:
eli's biggest fear will always be losing more of his family, especially his younger brother. who he often worries will disappear just as his mother has.
overall personality:
Eli Fleming is kind at heart. He lives for his younger brother Atticus, and the creatures around him. Having always loved exploring, Eli has learned to enjoy the quiet of a dusty desert, or a busy woodland. His favourite gift of all time was a copy of Newt Scamander's Fanstastic Beasts and Where to Find Them, which he has kept and read until the spine split. He is a boy full of buzzing adventure, but his studies sometimes suffer because of this. Eli's attention has never been pointed academically. He loves to learn about odd magical plant life, and magical creatures, but beyond that his interest wavers. He knows exactly what he wants and so he doesn't see much of a point in dedicating his attention elsewhere, much to the despair of his parents and professors.

A readily fun loving jokester, Eli is a typical boy of his age. Although, he is extremely protective of his brother. After the loss, and acceptance of his mother's disappearance years before, Eli is very aware of his brothers mortality. He fears that one day he will wake and everyone he loves will be gone, just as his mother has. But, rather than this prompting Eli to push his loved ones away, it has instead made him desire to have them ever closer. He loves with his whole heart, but sometimes this leaves his own personal care wanting.

Some might say that Eli is selfless, and in a lot of ways he is. He lives for the enjoyment, but he rarely thinks of his own wellbeing. Which explains his array of scars and broken bones. He will readily jump in to the fire if it means protecting somebody else. So much so that, despite his own lack of hope for his mother's wellbeing, Eli continues to let his little brother hope. While that hope died in him some time ago, and while seeing Atticus cling often hurts Eli an immense amount, he never disputes - though he has since stopped encouraging it.

However, Eli is still only 17 years old. He is prone to speaking without thinking, and sometimes this is set to hurt people. And while he feels immense guilt, it is a flaw he continues to battle. He is easily frustrated when he doesn't understand things, and when he does, tends to fall in to bouts of extreme introspective quiet. A state he first fell in to after his mothers disappearance. He struggles to articulate his own muddled emotions. Overall, however, Eli is a good person who is prone to mistakes and is just trying his best.
________________________________________________________
personal history
mother:
Luciana Fleming, 43, former Auror (Missing)
father:
Theron Fleming, 45, former Quidditch player
siblings:
Calliope Fleming, 22, Ilvermorny Alum
Temperance Fleming, 19, Ilvermorny Alum
Atticus Fleming, 14, former Ilvermorny student - current transfer to Hogwarts
pets:
none, though he despairs at the fact.
history:
Elijah is the son his father had always wanted. Born in Los Angeles, to Luciana and Theron Fleming, Elijah was the first boy to take the Fleming name. His parents, whom had had two daughters before him, beamed upon their curly headed heir. Their family was complete, or so they thought, for just two years later Elijah had the little brother he had desired even as a toddling youngster.

They were a family of four, and while Eli loved his sisters, it was his little brother he gravitated toward. Close enough in age and temperament that they were often found together. Two of a kind, Luciana would say, watching Eli drag his all too willing little brother in to schemes and intrigue. There was never enough to explore for Eli, a boy so curious about everything and anything that it often got him in to trouble. He loved the outdoors, could often be found running barefoot, picking berries and climbing trees. And the outdoors seemed to love Elijah back, he was a little wild man, who often begged to sleep outside in tents pitched with poles and sheer luck. Never once content to sit in bed, or sit still at all. There was a buzz to Eli, one that is yet to quieten even as a teenager.

While Eli's younger brother soon developed an affinity for gadgets and gizmos, Eli had other ideas. It was one of the only things they disagreed on as children. Atticus had a mind filled with whirring cogs and ticking mechanisms. Eli's head was full of lightening bugs, snapping plants and wrackspurts. Atticus's curiosity stemmed from a desire to know how things worked, Eli's curiosity stemmed from his desire to know how things lived. And the process of adventure didn't hurt either. Eli has always had a very weak understanding of own mortality. In fact, his childhood was littered with accidents. A broken arm, a bite from a moody root vegetable, cramps from a bad gathering of berries. But when it came to Eli's little brother? Well, that was an entirely different story.

Always protective of his little brother growing up, Eli often took it upon himself to be the guinea pig in their separate quests for knowledge. He was adamant about always being a step ahead of danger, letting himself get hurt seemed an afterthought if it meant it was safe for Atticus. So, where people often saw Eli as simply reckless - which he was - he was very vigilant when it came to his younger sibling. Eli was reckless with himself, but never with others. At least, that was his sole intention.

Other than a few broken bones and a couple of cautionary tales, Eli's childhood was quite unremarkable. His father coached Quidditch, his mother worked hard as an Auror and they're children were all relatively normal. For a family of witches and wizards. And when Eli was of age, he was offered a place at the prestigious school of Ilvermony, just like his mother and father had attended before him. Eli couldn't have been more excited, it was a legacy he got to keep. And his father practically glowed. And so, when Eli stood upon the Gordian Knot and the Pukwudgie carving raised its arrow, the second milestone of Eli's life began.

Despite being very clever when it came to classes like Herbology and Magizoolgy, Eli didn't hold the same zeal for his more… practical classes. For instance, he was never quite as gifted at Defense Against the Dark Arts, so much so that by the time Eli had begun his second year he went so far as to say he hated it. Along with the likes of Divination and anything involving Muggle Studies, Eli's mind drifted. His grades were edging on below average in those particular classes, but Eli liked to think he made up for it where he was strong, with plants and animals, and even Transfiguration when he applied himself. But, Eli always thought his mother was disappointed that her son didn't have the same drive to throw himself in to defensive classes. As an Auror she had loved DATDA, but Eli was passive. He felt no desire to 'fight the good fight'. Not unless his family was in immediate danger, and even then it would never be something he enjoyed.

However, priorities would shift just weeks before Eli's third year at Ilvermony. One day Eli's biggest problem was finding the time to write to his friends from school while enjoying his summer, and the next he awoke and his mother was gone. Eli didn't know what to make of it. In fact, none of the Fleming's did. Every morning Eli would wake and expect her to be there, sitting at their dining room table with the wobbly leg, and every morning she was not. Soon, though, Eli had to return to school, though he couldn't imagine the fact when everything felt so different. But, it would be Atticus's first year, the milestone Eli had been boasting about for two whole years. Though it was tainted with grief and worry, but Eli tried to stay positive. Everybody else was. She'd turn up. 'Your mother, she's an unstoppable force'. He had heard it all, and for the next year Eli believed it. He took each day with hope. If only because his brother was looking at him. But, soon enough the searches stopped. The outlook became more grim and Eli started to forget what it was like to have her around. Something withered inside him, and he heard the whispers. She was dead. He felt like he had known it all along, like it was obvious and he couldn't believe he hadn't considered it until two whole years later.

Despite this new outlook, Eli found new ways to distract himself. He diligently watched over his brother, overprotective in the way that he needed to know where he was at all times. Atticus was the only person that stopped Eli from admitting out loud what he suspected about their mother. No matter the lack of enthusiasm, Atticus held that end of the rope single-handedly. Not once did he falter, and perhaps that was admirable, if it didn't just make Eli sad.

The following years passed at an even slower rate, bracketed by his intense school regime and quiet summers at home. From third to sixth year Luciana remained missing and Eli almost failed two semesters of Muggle Studies and Defence Against the Dark Arts. He would skive whenever possible, roping friends in to adventures outside of the school walls. He no longer felt any desire to apply himself as he had when his mother was around, looking at him with deep-set disappointment. But, it was all in an effort to remain in control of his own fate. When you could disappear at any moment, what was the point in suffering through lessons you had no desire to attend? It was a childish point-of-view but one he had none-the-less. Plus, he had other things on his mind, like the welfare of his young brother.

However, the summer before Eli's sixth year at Ilvermony, terror struck. Their precious school had been attacked, destroyed. When the news hit Eli could hardly believe it. He'd known about the troubles across the pond. Had heard his father once or twice talk about the obsession with pure-blood and the people whom were forced to suffer because of it. But Eli didn't really read the news, he was often stuck inside his own head or out in the woodland around their house. The only thing he'd followed outside if of his homeland was the Triwizard Tournament and even that was in the barest, sport-obsessed kind of way. The attack upon those competitors was again something described as a 'crying shame' and no more. So, Eli was struck dumb, and then with fear. What would they do? A solution soon came to hand, one of which his father dubbed 'sound'. Rather than wait the repairs out, the Fleming's would head across the Atlantic and Eli, along with Atticus, would transfer to Hogwarts - 'for the time being…', they were told. A temporary fix to a terrifying problem. At Hogwarts Eli will be sorted in to the house Hufflepuff, much like his friend Wyatt. But, above all else, Eli is excited to learn a whole host of new things about herbology and magical creatures - where ultimately his strengths lie.
________________________________________________________
alias
name:
chanel
age:
21
time zone:
GMT
reference:
already here!
other characters:
@tia &

Ondina Nell Weasley