Post by yvonne rae de snaijer on Dec 14, 2018 18:31:03 GMT -7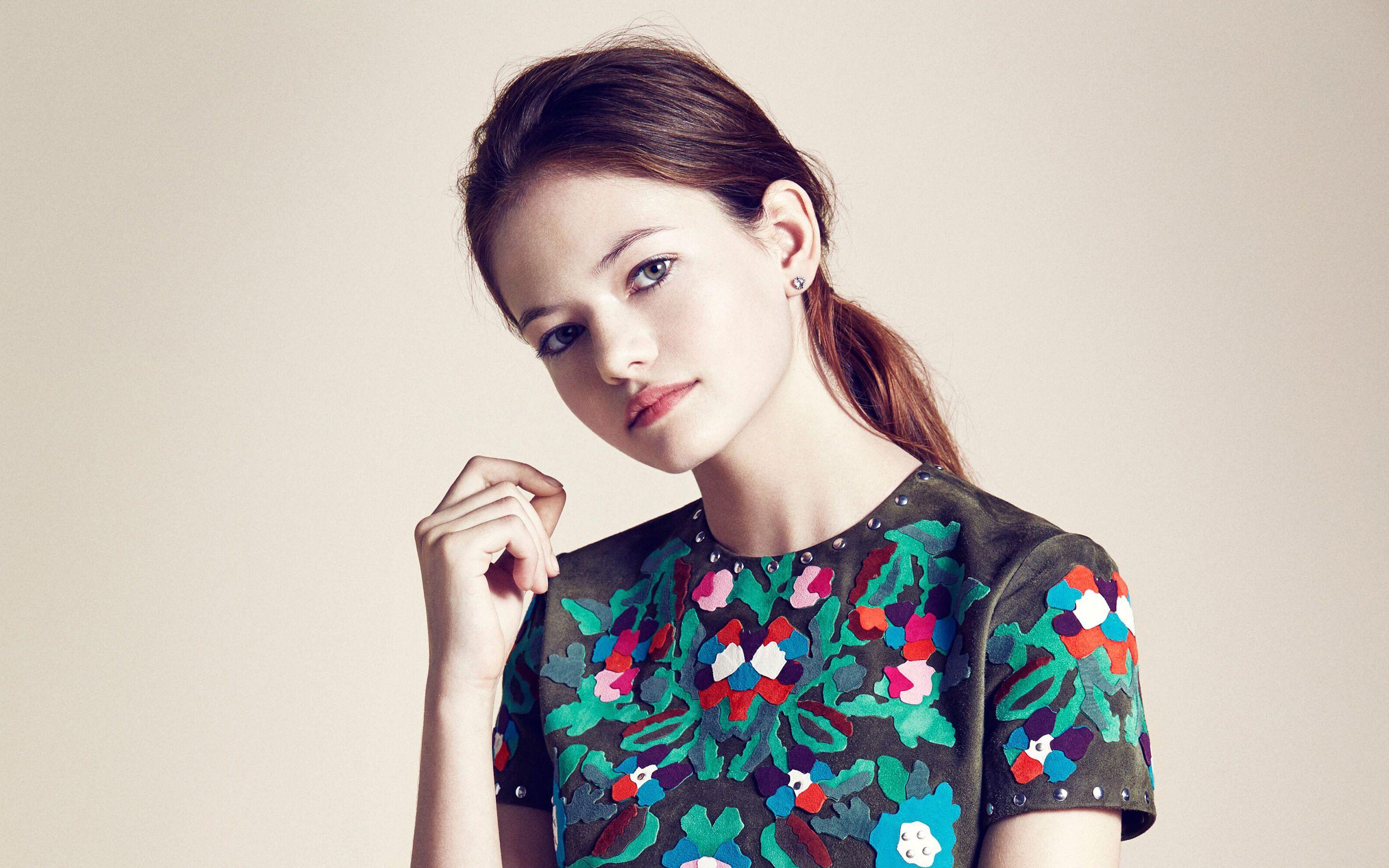 hello there, my name is
yvonne rae de snaijer
but you can call me
von, y or vonni
. i'm a
slytherin
and
14
so that makes me a
4th year
at
hogwarts
. You could say I'm
ambitious, cunning, & resourceful
but I personally think that I am
moody, short tempered and stubborn
. People say I look a lot like
mackenzie foy
, but I don't really see it...
yvonne rae de snaijer
pronunciation:
EE-vonn, ray dee-su-nai-ja (im guessing )
nickname:
von, y, rae or vonni
age:
14
date of birth:
4th march, 2010
gender & pronouns:
female, she/her
blood status:
pureblood
sexuality:
hetero? bi? she'll figure it out.


schooling:
ilvermorny, horned serpent
hogwarts, slytherin
occupation:
as of the present day yvonne has no idea what she would like to do when she graduates from her wizarding school. maybe become a writer, maybe an obliviator...who knows?
wand:
yvonne's wand is made of made of satsuma wood and has a core of firebird feather. it's 9 inches long and is lightly coloured.
playby:
mackenzie foy
appearance:
yvonne is pretty much identical to her playby, with a pale round face with freckles lightly covering the mid centre of her face, long lighter coloured hair (chestnut) and big green eyes. she also stands at the same height as her playby at 5 foot 2 inches tall. as evident in some images of her playby, yvonne also shares the two beauty marks/spots on her right cheek while her twin sports them on the left - allowing some different between the two.

around her neck she wears the locket her father gifted her mother - with a picture of the two of them from their first date and an inscription of their wedding vows on the other side. at times when yvonne is reading she'll sport a pair of glasses, but this is unlikely as she wears contacts daily - unless she's feeling super lazy during that time.
________________________________________________________
personality
likes:
flying, books, playing cruel tricks, the dark, music, rain/thunder/lightening, manipulation, sarcasm, bullying at times
dislikes:
being caught for doing wrongful things, traps, being told she's too young for things, classes - potions especially, rumours, anyone troubling her twin, being hot-headed, aurors
erised:
before the death of her parents, yvonne had the idea to live the life they were living. being an auror and helping the magical community amongst them. but post-death, her view, tone and mood on life and the future has turned bleak. and now the eldest twin doesn't know what she wants.
amortentia:
rain, smell of books
boggart:
yvonne fears dying the same way her parents did, by being lured into a trap. she also fears her twin sister will become like her - a complete different person and so acts accordingly around her.
overall personality:
unlike her younger twin sister and her elder sister, yvonne is the only de snaijer in the family to have a cold heart. she despises anything that would usually make the next person happy and refuses to show some kind of happy emotion amongst most people. to many, yvonne is the moodiest person they have met - especially for someone so young, and with a future ahead of them. the future means nothing for her. as a child, before her parents death of course - yvonne, being the first born of the twins always made sure to set an example for her younger twin, trying to do the best to encourage yvette to do well in ilvermorny and chase whatever dream she wanted. even after her parent's death, she secretly and silently encourages her sister but gave up in believing on her own.

blaming most things on her parents death, the true side of yvonne began to show by the end of her third year, especially during the time of the move to her paternal grand mother's house. to many, it wasn't evident that yvonne had a short temper until her tantrums and temper became one, forming the worst kind of person to exist. in classes now in hogwarts, yvonne refuses to speak at times and even skips class, despite what others say about the future being held in her hands with the high grades she brings to the table.

while yvonne is usually quiet, she does have some wit to her and isn't afraid to snap a person in two with simple words. especially if their intentions are to bother her younger twin sister: yvette. yvonne is also a stubborn person, refusing to open up to most people in her life, mainly discussing her problems and situations with her grandmother and at times: yvette herself.
________________________________________________________
personal history
mother:
ruth de snaijer, 38, auror, deceased.
father:
robert de snaijer, 39, auror, deceased.
siblings/relatives:



____ de snaijer, hufflepuff, 7th year.
yvette ___ de snaijer, 14, hufflepuff 4th year.
lila grace de snaijer, paternal grandmother, early to mid 60s, retired auror trainer.
pets:
n/a allergies
history:
within the state of iowa, united states somewhere in between davenport and a neighbouring city rested an agonised pureblood ruth de snaijer, crippling from pain that labour brought while birthing twins. born upon the strike of midnight on the fourth of march in the new decade of two-thousand-and-ten, yvonne rae de snaijer was brought into the world, with her identical twin yvette following shortly - minutes after. being the first born twin meant nothing in the snaijer household, considering the twins shared an elder sibling of almost four years older, but still held respect for her.

born into a family of purebloods, life was rather easy for both twins from their young age. their parents - both aurors for the american ministry of magic decided to raise the two at home until the rightful age of when ilvermorny allowed aspiring students to attend the wizarding school. and from the young age that the two had, they shared everything together. yvonne, being the first born, usually set an example for her younger twin, experimenting with things to ensure their safety and including her sister into every moment she could. including tea parties with magic, practicing magic without their parents, taking the blame for her sister's wrong-doings - the whole ordeal. but when the two experienced their first night in the wizarding school - their differences became evident.

upon the first night, which was known as the sorting ceremony, yvonne recalls calming her sister down, ensuring the two would share the same house as their elder sister and friends. but fate had other plans. for yvonne, being the elder twin, was called first to stand upon the symbol of the gordian knot in the centre of the stone floor. yvonne knew what she wanted - and what she was waiting for: the roar of the wampus. but instead she was invited into the light of the crystal resting inside the horned serpents forehead instead. she remembered the mumbles and the faint cheers from her new fellow housemates but watched her sister in sheer nervousness. only to watch her sister be separated from her, the beating of the thunderbird's wings claiming her.

and so, led to the downfall of the twins. while the two shared similar classes with one another, unless the weekends or holidays rolled by, yvonne didn't feel as close with her sister as she used to before. even going as far as claiming she couldn't feel her sister's presence around her anymore - considering she believed in the it's a twin thing theory. aside from the separation of the two, yvonne continued to remain quiet and be a diligent student while being a friendly rival with the dubois twin that resided with her in the schooling house and strived for only the best as its what her parents wanted as well as what the elder twin craved for. she knew to someday become like her parents it would take concentration and hard work. but by the middle of her third year, things began to change. her parents were barely home considering their busy lives together - helping the ministry uphold the law and protect magical communities but when a mission to discover the plan of a few dark wizards went wrong...it led to the end of both their lives.

by the end of the twin's third year, the two had attended their parents funeral, surrounded by other aurors as well as the ministry of magic, saluting their parents for their bravery. although from the new reports yvonne had read, things that were portrayed as too dark for her young age, it seemed to be pure cowardice. her father who died in action was also the cause of her mother's death. her weeps and agony were loud enough for the enemy to discover her own location and strike down, ending her life too. but the news tended to exaggerate everything...right?. wrong. the fury yvonne felt from both the article and the sheer "bravery" from her parents led to many changes in the girl. first came the temper, which was evident in her early years from her constant tantrums, followed by the lies, stubbornness, her silver tongue and manipulation.

with no immediate family around in any part of america and instead scattered all over the world, the de snaijer's were then placed in the custody of lila grace de snaijer, their father's mother aka their grandmother - who chose to live in london to experience a different kind of life. shortly after the death of both their parents, came the move to london and the transfer from ilvermorny to hogwarts. for yvonne, saying goodbye to people she knew wasn't difficult as she pushed many people away, especially because of the sudden mood change. like some students, transferring near the end of a school year proved to be difficult as the sorting of houses were conducted at the start of the term. but with a private sorting conducted proved that once again - fate had toyed with the strings of the twins as yvonne was placed into the hogwarts house known as slytherin and yvette placed into hufflepuff - luckily alongside their elder sister.

between the end of yvonne's third year, the move to london and the events leading up to her fourth year - the vandalism of ilvermorny hit a few emotional factors within the twin. it reminded her of the home she once lived in and the good memories it brought while it also reminded her of the tragedies she faced upon the death of her parents. and so, yvonne started her fourth year alongside comrades and rivals that she had coincidentally studied and attended classes alongside them beforehand, as well as was introduced to a couple of new faces. the one thing yvonne wasn't expecting to transfer along with her fellow ilvermorny students were the gossip and rumours an anonymous source had created, ones that included the elder twin and many other innocent others which further worsened her views on things.

though, while there were hopes of the twins and their elder sister possibly returning back to america soon enough, yvonne knew her and yvette's time together with their friends would be cut short considering they wouldn't be moving back with them. london was their home now.
site events reaction:
due to the loss of her parents and the sudden transfer to London to live with Grandma De Snaijer because of it, yvonne was consumed by her own problems to show any kind of sympathy for the events around her. of course, she feared the place she was moving to, especially with the death of the muggles, the disappearance and later revealed death of Harry Potter - but secretly feared it. she refused to show some kind of emotion amongst others, but still was the balancing stone in the fear her siblings presented, even while they sported brave faces. although, it was as if fate, who had a tough time throughout the de snaijer's life, had somehow played in her favour as after the vandalism of Ilvermorny, while it brought sadness to see the wreck of one of her homes, it somehow brought joy for the elder twin, to know that she'd be reunited with the friends she made but pushed away in her old school. as well as her rivals.
________________________________________________________
alias
name:
haise
age:
ha
time zone:
GMT
reference:
canon lisT
other characters:
dana, edrik, zen, sari & ji-yu. can't wait until i can't be bothered to type them all out