Post by Heleen Arista Lisanne Oppedyk on Jun 26, 2019 13:56:49 GMT -7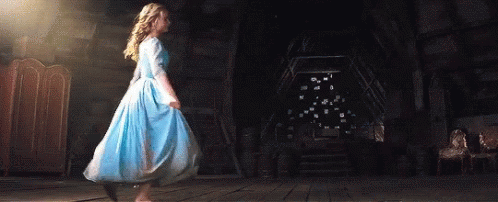 Ever since moving to London, Heleen had been dying to find a school to pick up her ballroom dancing again. Though her previous dance partner had been a muggle boy she figured dancing in the wizarding world wasn't going to be all that much different. Still, to be on the safe side she'd asked the wizarding dance school she'd found in the heart of London to not put her at the same skill level as she'd been dancing at back at home. It had been too long since she'd danced either way so she figured it was a good idea to get back into with a slightly easier routine. Not that the ballroom part worried her all that much, she'd always been more suited to that. The Latin style dances were far more challenging in that regard. Still, she was smiling like a young girl might on the morning of christmas, looking at a huge pile of presents with apprehension to see what exactly she'd receive.
While she had no worries about the dancing, she had a few concerns about her dance partner. For starters, she had no idea who it was and what kind of a person she was going to interact with during her lessons. If they didn't get along... well that would spell disaster. Murder on the dancefloor seemed far more realistic in a situation like this than it otherwise would. Dancing was an art and Heleen had fallen in love with it long before she'd taken her first steps on the dance floor. Well, on the ballroom dance floor. She'd watched quite a bit of muggle television while visiting her grandparents while she was younger and it started with figure skating, ended her up in ballet classes and with a rather large pause between them, eventually landed her in the magical world of ballroom dancing.
Dancing was and would always be her escape. She'd used it as an almost therapeutic escape in the past. To escape her failures at school or work, to escape the troubles of her past relationship and now, well in a way to escape the many worries of moving to a completely new country where she knew nobody. She just hoped that her dance partner would be kind enough to have patience with her. She could dance, that much was certain, but dancing was about more than just the steps. It was usually about a partnership and establishing a connection between two individuals with a common goal. Heleen stared at the door and those that walked in. Considering her trust issues, that part was likely to be a challenge. Not to mention that most of the other pairs present seemed to be... couples. Well fork.
scorpius hyperion malfoy