Post by Deleted on Nov 15, 2019 19:13:46 GMT -7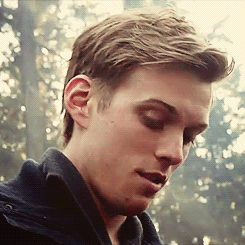 Cameron entered the Hog's Head in Hogsmeade, striding up to the counter, ordering an ice-cold water, then taking a seat down in one of the seats near the window. He sighed, staring out the window. It had been quite a while since he had been in Hogs Head. He was off-duty as an Auror and decided that this would be the best place to just relax. He hadn't had a day's rest of sleep since... well, he actually couldn't remember. That was most likely gonna bite him in the butt later, but at the moment, he wasn't really to focused on that.
He sipped his drink and sighed again. He wondered if anything would be the same, or anything would come close to when he had been with his dad and mom together. His dad was such a well known Auror. Could Cameron even live up to that? He wasn't sure, but he also hoped it wasn't the case. Besides. Who even talked about his dad anymore? He tried to tell himself, but that just made him feel bad.
words.
some words
notes.
parvati patil macmillan