Post by gideon edward ollivander on Jun 25, 2020 0:06:24 GMT -7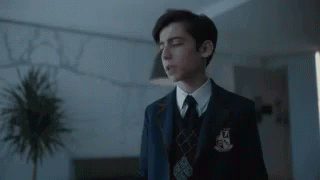 Gideon couldn't believe his mum was forcing him to go on a blind date. This was her own form of sick torture, forcing him into stupid situations, and dangling inheritance in his face if he didn't oblige. She was more concerned about giving the Ollivander family name a strong bloodline, so Blishwicks Match Making services was the obvious choice in the wizarding world. Before summer, Gideon never anticipated having to deal with such stress as meeting a stranger in a random place and pretending he liked them. That sounded horrible. Hell, he didn't even know if he wanted to date anyone yet. Or ever. None of that interested him when he had work and school to focus on. Gideon wanted to be the smartest student in his class...if he was distracted with dating that would never happen. Not to mention the idea of allowing himself to be vulnerable or to go out of his way to show someone that he didn't hate them, left a weird taste in his mouth. He wasn't ready for that yet.

On his walk toward the London Zoo, there were too many times he could count where he almost decided to turn around and go home. His mum would be livid if he did that. The closer time ticked to the blind date, he was overwhelmed with anxiety wondering who he would be paired up with. Sweaty palms and heart pounding out of his chest, he arrived at the London Zoo, where he awkwardly stood in front of the admissions office where Blishwick instructed them to meet. He felt like a sore thumb mixed amongst the groups of Muggles. As much as he enjoyed traveling, he wasn't used to being in heavily Muggle populated areas solo. Mama's Boy.

Taking a breath in through his nose, Gideon's eyes scanned the area around him, attempting to keep a more laid back expression on his stone-cold face. He wasn't always as angry as he looked, but alas, the resting bitch face. Today his dissatisfied expression looked more...uneasy. As his stomach flipped and flopped, he walked over to an informational sign and pretended to be interested. He couldn't care less about it, the nervousness was overwhelming, there was no way in hell he could concentrate on reading. Gideon crossed his arms across his chest and stood awkwardly, contemplating if it were too late for him to run off and hide.
Yvonne Rae De Snaijer