Post by Deleted on Sept 4, 2020 13:31:00 GMT -7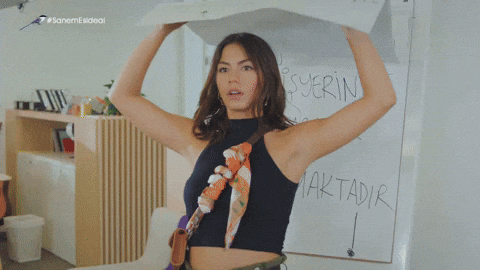 Deva Samael di Angelo

---
pronunciation:
Deh-vah
nickname:
Dev, Eva, Eve, Sam, Mae

age and birthday:
24
2001, april 10th

gender and pronouns:
She/her
basic info
---
blood status:
Half Blood

sexuality:
Straight
wand:
Ash and unicorn hair, 13 inches, rigid.

playby:
Demet Özdemir

appearance:
Deva doesn't usually dress to impress, she's more concerned with blending in on most occasions. She doesn't really want to stand out so she underdresses frequently and often does minimal make up. When she does decide it's an occasion where she can be noticed, she still keeps things relatively simple. She's not quite the type to stand out in a crowd.

education and jobs
---
schooling:
Hogwarts alumna, Hufflepuff.

schooling status:
Graduate.

current occupation:
MOM, Intern
MOM, Invisiblitiy task force

personality
---
likes:
The Law, Rules, organised things, a clean environment, having her life figured out, sailing.

dislikes:
Surprises, financial instability, law breakers, people that cause more work, chaos, not being sure what to say, being stood up.

erised:
Peace in our time, a picture perfect family, order.

amortentia:
Sea water, paper, cleaning detergent.

boggart:
New witch trials because the magical world got discovered, being unemployed and homeless.

overall personality:
Deva is a very straight laced person. She likes the rules, a lot. She doesn't really enjoy being caught of guard or surprised and pretty much has the rest of her life planned out. There are a few things that she is a bit disappointed about because they can't be planned (like meeting the right guy) but she's made sure her plan is flexible. She gave herself a full seven years to find the right guy before going to plan B! Unfortunately the first four already ran out.

If there is one thing Deva can get really annoyed at, it has to be people breaking the law. Rules are there for a reason and usually people get hurt if rules are broken. She doesn't really believe in breaking rules that don't hurt anybody as she's convinced somebody will suffer.

Despite her love for rules and order she's not a tattle. She will (vocally) disapprove of whatever law is being broken in high frustration but she won't actually turn people in. She still believes in free will and realises not everybody is as on the rules as she is. Naturally, the very serious crimes (assault, murder and the likes) will always be reported but the more harmless crimes will be pressured to turn themselves is, as well they should!

When leaving these aspects behind, Deva is nothing short of an angel. She's warm, kind and caring and genuinely sees the best in anybody that hasn't convinced her otherwise. In her youth this got her in trouble too often, which is why she tries to hide it. Unleash her near vulnerable people and she'll instantly try to care for them. She's the type to cry reading sad articles in the news paper. She belives in forgiving and second chances, which is part of why she doesn't always turn people in and also why she gets in trouble from time to time.

personal history
---
origins:
Scotland, UK

relations:
Michael di Angelo - Father, Auror.
Gabriella di Angelo - Mother, lawyer.

Azrael di Angelo- aunt, Politician
Raphael di Angelo - uncle, Auror
Uriel di Angelo - uncle, Auror.

pets:
Cosmos, owl.

history:
One might think that law enforcement and lawyers would never go well together. It was what Deva's uncles thought when their brother told them he had fallen in love with a lawyer. Her aunt, however, encouraged it, as they were all supposed to be on the same side. It was an unexpectedly good match, as Gabriella mostly concerned herself in domestic disputes and divorces. Despite seeing so many marriages crack, hers never did. She told Deva it was because she saw what made other marriages break and simply insured it wouldn't happen to her own family.

As the daughter of a couple highly invested in the law, Deva was brought up on the letter of the law and introduced to these concept at an early age. While not heading down the same path as her parents, she certainly caught on their love for order and organisation. She displayed it in school, constantly attempting to convince people not to cheat on their tests but loyal enough to her friends to never actually rat them out, something her parents disapproved of. Yet she was loyal to her own ideals and beliefs in second chances and saw many of her (cheating) classmates bloom in careers that might have been harder to obtain if they school record had been less... clean.

During the various summers the family, being rather well off due to well paying professions and some family fortune, would often sail around on their private little boat, enjoying the calmth of the water without the crowded beaches swamped with tourism. These were some of the happiest times for Deva, as the laws of the sea were not overly complicated and she could simply relax and unwind. Enjoy herself. Even now the memory of those summers sailing with the family bring her great joy. Yet the holidays ended and she always had to go back to school again.

Deva herself mostly found herself interested in charms and transfiguration while in school. She excelled in spells and found herself truly horribly bad at potions. It was rather clear where her career path certainly would not be taking her. While her father and uncles were a little disappointed she would not become an auror like them, they were overjoyed to hear she was joining the ministry.

Her internship went swimmingly and she eventually decided to go into the business of maintaining security measurements designed to help wizardkind with the law. She's very good at her job and very popular amongst her coworkers (as long as she doesn't catch them stealing office supplies that is) and has a full plan thought out for her life. It's all rather simple.

At age 14, Deva planned out the rest of her life. She'd graduate Hogwarts at age 18 (scince her birthday was in April), get a job at the ministry and succesfully complete the internship. She would find the love of her life between 20 and 27 (though preferably before 25). Married before 28 (so definitively better to find the one soon) so that they could start with children somewhere between 26 and 32, depending on when they met. Their total of three children would be born two years apart each, preferably all in Spring. At age 35 she'd be promoted to department head, where she would happily remain until age 50, when she'd step back and retire early with her husband on their vast savings. There would be more time for travel and sailing at that point and the children would (hopefully) be moving out by then. From there it was all detailed in which hobby's to master when and how to usefully apply them to other aspects of her life. It's a binder worth of detailed planning.

site events reaction:
The barrier breaking down has already caused Deva a lot of grief, for a large part because well, her job. She's upset, worried and somewhat frustrated with the druids. She wonders how it happened and why they didn't stop it. She doesn't really blame them, but her frustration needed a place to go. She'd been a lot more erratic since the news, although that might just be because she's getting a wee bit sleep deprived.

alias
---
name:
Seph
pronouns:
Sher
age:
28
time zone:
European
reference:
It's a secret.

other characters:
Heleen Arista Lisanne Oppedyk

@auguste @luthien @argetnum @shreya @bobby @virvatuli @wednesday