Post by cordelia regan smith on Oct 11, 2020 20:51:48 GMT -7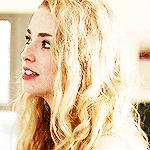 ▲
October 11, 2025 - Saturday Morning
Things had happened quickly. First, the Quibbler had hired her as a photographer, apparently happy with her outcome from trying to find a female leprechaun in Hogsmeade (in which she still wasn't sure whether or not she had snapped a photo of one). And from there, a nice salary that made her mum decide it was also time for her to move out. Fully. Cordelia had felt like she was being tossed out on the street, but also understood it at the same time. She knew that this was the next step in being an adult, her mother had said so, and that she had to leave the nest at some point. She had been hoping to live at home a little longer, claiming that she could save more money that way, but her mum was having none of it and found an advertisement for an apartment that needed more roommates in it.
To her surprise, everyone that currently lived at that address was a former Hufflepuff that she had graduated with. With a little convincing (and probably conniving from her mum), she had all of her belongings moved into the apartment the second Friday of October and started her life there. While it had only been one night so far, it seemed comfortable enough. She knew everyone there, and had spent at least a year with the ones that were from Ilvermorny and decided to stay in England. The scariest part was that she didn't really know how to live on her own, and Hogwarts wasn't exactly the best at prepping for life after school or without parents. But here she was regardless.
Waking up early, she had started to unpack the boxes of her belongings that she had neglected the night before. There wasn't a whole lot, though at least three of the boxes were full of books that needed to go on the bookshelf she had only bought a few days prior. Pulling books out and piling them around her on the floor, she was starting to realize that maybe she didn't have enough space for all of them. A few stacks were even spilling over into the hallway outside her room now, and she had to step carefully around the door and other towers of books to reach them.
Currently, she was halfway out of her room, staring at the two copies of
Quidditch Through The Ages
she owned. She had no idea why she had two of them, let alone one since she didn't like the sport, but here they were. The simple answer was that one belonged to her dad and he had forgotten to take it when he moved out after the divorce, and the other had to have been a gift from him one Christmas, hoping to get her interested in the game. It hadn't, and she couldn't recall why she would have packed both in the first place. Sighing loudly, she stacked them together and pushed them to the side of her door in the hall. She could deal with that later.
@torrian ● 511 ● Wake Me Up by Fickle Friends
MADE BY VEL OF GS + ADOX 2.0